Measuring SEO: why rankings are worthless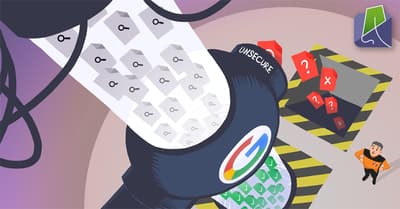 While Joost is enjoying his well deserved honeymoon, he asked me to do a post as guest blogger. "As long as it's anything about search", he said. Alright, that's not so hard :) I thought I'd dive into the discussion of search engine rankings and what the value is in SEO. To match the style of Joost, let's take a fear standpoint: Why rankings are worthless.
Do we need to worry about rankings?
Over the years the discussion about the value of search engine rankings when determing the succes of SEO comes back now and then. Last month Google gave us another reason to discuss the value of rankings, while blocking the automated rank checking software tool Web Position from retrieving search engine listings from Google.
This has led some people, including myself, to ask themselves again what the value of rankings is. Historically search engine rankings are a key metric to measure your SEO succes. But do we need to continue tracking and reporting them? Do we need to make ourselves and, more important, our clients worry about rankings? I think we should not.
Search engines blocking rank checkers
One reason to not worry about search engine rankings (anymore) is the fact that search engines start to block rank checkers which are often used to track and report rankings. Webposition was the first victim (it seems to be working again, but for how long?) and it's not impossible – I even think it's realistic – to think that Google, or other search engines, will block more automated rank checkers which sent out hundreds or even thousands of queries per day to search engines.
I'm not sure why Google would want to block tools like Webposition, besides that it's against their guidelines. The argument they give – that it costs to much server power – doesn't sound convincing to me. Maybe it's because Google just wants human searcher behavior on their search engine so they can adjust their algorithm to humans and not to automated search activity by rank checkers. I also think that personalization of search results plays a role here.
When personalization kicks in
Another reason for which I think we should not worry about rankings is the personalization of the search results. Based on a growing amount of personal data search engines are showing a different set of search results to different searchers more and more. Last year Google has said several times that personalization is one of the most important things the search engine is focussing on at the moment. And they do.
Take for example iGoogle (one of the fastest growing products of Google) which collects tons of personal data. And don't forget the widely spread Google Toolbar which started collecting personal website visits alongside your search behavior. And what could they learn from Google Analytics, Google AdSense, Google Chrome and many other Google services? As you can image, Google has a lot of data to personalize their search results. And that's what they're doing.
What's the (future) value of rankings?
That said, what's the (future) value of rankings? Search engines blocking rank checker software tools is the least hardest problem to solve. Creative minds will find a way to track rankings anyway. But what about personalization? That's a different story.
It's very hard, even nearly impossible, to find a way to optimize your content for search engines while search results are getting personalized more and more. That's because you just don't (and won't) know the personal data Google has collected.
When rankings could be of value
I think there are rare situations where rankings could be of value though. That depends on the goals you want to achieve. I think most websites should start their SEO goals with traffic from search engines. But imagine yourself some major brands who already have a strong awareness in their market. For those companies their visibility in the search results on category or product related searches can be of value. But bacause of personalization maybe you shouldn't track positions but for example you could track if you're listed in the first 5 or second 5 listings or something like that. Of course most websites aren't major brands so for most websites rankings tell you nothing in terms of measuring SEO.
What should we worry about?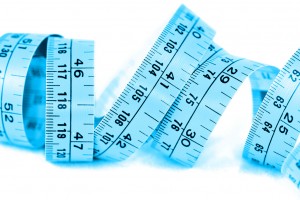 These two reasons only give me enough reason not to worry about search engine rankings. But what should we worry about then? I think you can measure the succes of SEO in a lot of ways, but let's mention some metrics which I think are most important. These are just some basic metrics, but they give a much better insight in your SEO succes than search engine rankings do (feel free of course to add your thoughts about measuring SEO succes in the comments!).
Growth of search engine traffic
Growth of search engine traffic per keyword
Growth of conversions from search engine traffic
Growth of conversions from search engine traffic per keyword
1. Growth of search engine traffic
One basic metric which is easy to measure (and which means a lot more than rankings) is the growth of overall traffic you receive from search engines (of course that's from natural search results and not the sponsored listings). Before you start with SEO, measure the amount of traffic from search engines and make this your benchmark. Start your SEO activities and measure the growth in search engine traffic on a regular basis. This gives you a basic insight into the results of your SEO activities, but it tells you more than measuring search engine rankings.
2. Growth of search engine traffic per keyword
An easy addition to this metric is to measure the growth in traffic from search engines for specific keywords. Most of the time SEO is based on optimizing your web pages for specific keywords. Therefore the measurement of growth in traffic from search engines for these specific keywords gives you a good indication of the succes of your SEO efforts. Of course don't forget to make a benchmark of the amount of traffic you receive from search engines per keyword before you start doing SEO.
Together with this metric you should also measure which page the traffic from search engines for the specific keywords lands on. Of course that should be the pages which you've optimized for those keywords. But especially with the more generic keywords and/or pages with similar content it's interesting to see which page search engines will pick to rank and thus sending you traffic.
3. Growth of conversions from search engine traffic
Every web site has one or more goals which you want your website visitors to complete. You should measure your web site in depth to know if your website visitors convert from random visitors to prospects or even clients, depending on your goals.
When measuring the succes of SEO you should measure this conversion of traffic you generate with search engines. It doesn't matter where your site ranks in the search results. It doesn't matter how much traffic a search engine sends you. But it does matter which quality of traffic a search engine brings you. And a great way to measure the quality of your web site traffic is to measure how well it converts according to your goals. Of course as with every metric, start with a benchmark and look at the growth.
4. Growth of conversions from search engine traffic per keyword
You knew this metric was coming. To get an even better insight in the succes of your SEO efforts you can measure the growth in conversions per keyword from search engine traffic. This tells you if the keywords for which you've optimized your web pages brings you quality traffic. If not, maybe there's something with the conversion process or usability of your site. Or maybe you're even targeting the wrong keyword. You wouldn't have a clue about this if you were just measuring rankings to determine the succes of SEO.
Quality of traffic
These 4 basic metrics give you a much more better insight into the succes of your SEO effort than search engine rankings do. But you could even go further with determing the quality of the search engine traffic you generate. Take one of the 4 mentioned metrics and take a look at the bounce rate, the time on site and the amount of retruning visitors. These metrics don't tell you much individually, but look at the trends over time.
Does the bounce rate of a web page decrease after you've optimized it for a specific keyword? Then that's a signal the searcher finds what he's looking for. Is your bounce rate increasing over time while doing SEO? Then you might be targeting the wrong keyword for that specific page.
No absolute metrics
These metrics which say something about the quality of the traffic aren't solid laws which can be applied to every web page. Sometimes a high time on site is a good signal, for example with a blog which writes long articles. But when the time on site is high on an ecommerce website, it could be a signal visitors can't find what they're looking for. The same goes with metrics like bounce rate and returning visitors.
So please take into account much more than the metric itself. What does the web page look like? What's the goal of the web page? How much content is on the page? And what sort of content? Ask yourself these and more questions when interpretating metrics like bounce rate, time on site and returning visitors.
Web analytics needed
I think it won't surprise you that a web analytics package is needed to measure the metrics mentioned above. The choice of the specific package depends on your goals, demands and experience with web analytics. But the metrics mentioned above can all be tracked with free web analytics packages like Google Analytics, Yahoo Index Tools or Microsoft adCenter Analytics. Are you using a blog or website based on WordPress? Go download the WordPress plugins Joost created to easily implement Google Analytics or adCenter Analytics in your blog or website.
Conclusion
So why bother about search engine rankings when measuring the succes of your SEO efforts? Are rankings reliable with search engines personalizing search results more and more every day? I think we shouldn't worry about rankings, but what should we worry about?
Go beyond rankings and measure basic metrics like the growth of traffic generated from the organic search listings. Segment that traffic per keyword and go measure the conversions, preferrable per keyword. And get even a greater insight about the quality of this search engine traffic with metrics like bounce rate, time on site and returning visitors. But interpretate those metrics with care and take in account much more information besides the metrics.
That should give you a good insight into the results you achieve while doing SEO. And this insight goes far beyond the information you retrieve from measuring search engine rankings. Because what's the value of a search engine ranking without receiving quality traffic that converts? Such a ranking is worthless.
Read more: Google Search Console: Search Appearance »
Coming up next!
Event

September 23 - 25, 2022

Team Yoast is sponsoring WordCamp Pontevedra 2022, click through to see if we'll be there, who will be there and more!

See where you can find us next »

SEO webinar

27 September 2022

Our head of SEO, Jono Alderson, will keep you up-to-date about everything that happens in the world of SEO and WordPress.

All Yoast SEO webinars »