How to promote your products and earn money on Pinterest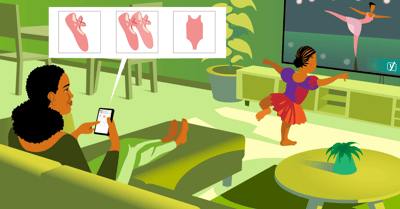 With over 450 million active users every month, Pinterest is a platform you don't want to ignore as an online shop owner. According to the platform, 89% of its users use Pinterest to decide what they should buy next. So whether you're a small business or sell worldwide, Pinterest is worth investing your time in. Do you want to start using Pinterest for your business or get more out of it? This post will explain how Pinterest works and how you can get the most out of it. You'll also find out how Yoast SEO can help you reach your goals.
Pinterest explained
Unlike common belief, Pinterest is not simply a social media platform. It's also a visual search engine. Users browse the platform for ideas, called pins, often linking to other websites where they can read more or buy something. The pins are vertically shown images with an optimized meta description that provides the pin with context.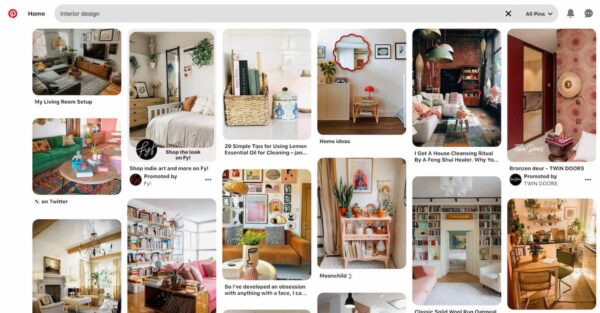 What's cool about Pinterest is that it can show your pins in the feed of people who don't know you yet. This is quite easy for Pinterest as its algorithm creates a personal feed for all its users. This feed is based on someone's recent search history and the people, boards, and topics they follow. When users like a pin and want to save it, they can pin it on one of their own boards. This board is a collection of pins that they can easily go back to when they want to look at these pins again. When a user saves a pin, it is also automatically shown in their friend's feed, increasing its reach even more. So if you optimize your pins well, they can go viral if it reaches the right audience.
In contrast to social media such as Facebook and Twitter, a pin can generate traffic to your website for months to come. It's more common for a pin to generate more traffic a few months after you put it live, as the power of sharing is incredibly important on Pinterest. Consider it a snowball effect: the more your pin gets repinned, the more Pinterest learns about your pin and who would enjoy seeing it in their feed. It bases this knowledge on the boards it's placed on, the pin's description, and the people who interact with it. That's why a pin that doesn't seem popular at first can bring you more traffic after a while. When it's been shared more, and Pinterest has a good idea of what the pin is about.
How to claim your content on Pinterest using Yoast SEO
Pinterest has two types of accounts: personal accounts and business accounts. If you have an ecommerce site, make sure your account is a business account. You can read more on how to do this on Pinterest's page about getting a business account. After that, link your account to your website and claim your content on Pinterest. It's incredibly easy to do so in only three steps!
Log into your account

Log into your account on Pinterest, go to your settings and find the 'Claim' option. Here you can insert the URL of your domain.

Copy part of the HTML tag

Next, Pinterest will ask you to verify your website. Choose 'add HTML-tag' and copy the code within the content quotes, as displayed below.



Add this to the Pinterest tab in Yoast SEO

Go to your website's dashboard in WordPress and click Yoast SEO in your left-hand menu. Then, click on Site connections and find the Pinterest field. Here, you'll find a box for Pinterest confirmation. Paste the code you copied in step 2 here and save the changes.



That's it!

You've now successfully claimed your website on Pinterest!


How to turn your pins into rich pins
Now that you've connected your Pinterest to your website let's not stop there. Because with just a little effort, you can ensure that your pins show up as rich pins. With rich pins, a lot more information is shown alongside the image. Pinterest gets information straight from your website, meaning any changes will also be reflected in your rich pins. This type of pin will probably increase engagement as it gives much more information.
To get your rich pins, Pinterest must authorize your site for them. To ensure your website is ready for rich pins, follow the steps on the rich pins validator page of Pinterest. If you're not quite sure how to add metadata to your pages our page on how to get rich pins for your site can help you with that.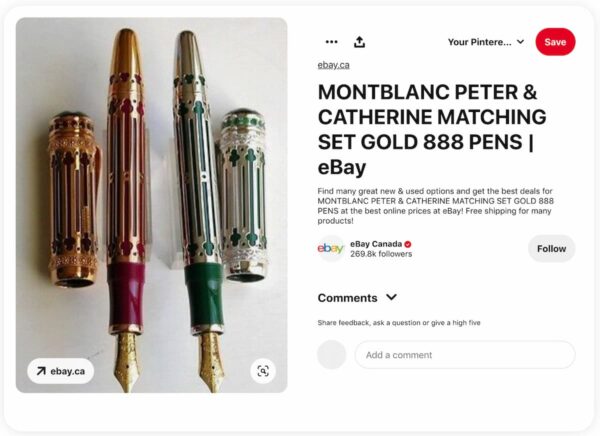 Product pins: the most important pins for you as a store owner
Pinterest has a few different types of pins, like article pins, app pins, product pins, and recipe pins. We'll focus on product pins, as these are the kind of pins you will want to create as a shop owner. Of course, that doesn't mean you can't create any other pins. If you have a blog and want to reach people on Pinterest, article pins are the way to go. Or if you sell kitchen-related items and share many recipes on your website, feel free to add recipe pins to your Pinterest account.
But rich product pins are always a good choice if you're a shop owner. As they make it easier for your possible customers to see what you're selling, how much it costs, whether it's in stock, and more. By providing this information immediately, you're grabbing your audience's attention and will drive more traffic to your website.
Yoast WooCommerce SEO and Pinterest
The WooCommerce SEO plugin stitches the Yoast SEO schema output and the WooCommerce schema output together, ensuring one coherent graph. At the same time, it also enriches the output with several attributes. This means that when you own an online store that runs on WooCommerce, you only need the Yoast WooCommerce SEO plugin on top of Yoast SEO to make sure Pinterest can get all relevant information. You just have to install the plugin; we'll do the rest for you!
When you or someone else shares the product on Pinterest, we'll ensure that Pinterest understands its product, the price, and who the seller is. On top of this, we'll also explain to Pinterest that the main entity of the page is the product you sell. This way, your pins will be shown in a rich, attention-grabbing way!
Structured data explained
Implementing structured data properly on your website has always been a hassle. In Yoast SEO we made this easier for you: instead of focusing on the technical specifics of your website, you can now focus on selling your product. We'll focus on the right Schema implementation for you!
Schema.org is used to markup products, recipes, articles, and more. Search engines as Google and, of course, Pinterest can read this implementation and present it to their users. On top of this, search engines understand a page or website that has schema.org implemented better. Here's a little story to show how it works. All in all, Schema.org is incredibly important for SEO. It will make your website a better search result, giving your visitors an easier way to pick a result from the list of links.
Do you want to work on your product pages to ensure you hit the right note? And curious about what else our WooCommerce SEO plugin can do for you? Check out our article on writing product descriptions with the help of Yoast WooCommerce SEO:
Read more: Write great product descriptions with WooCommerce SEO »
Coming up next!
Event

October 04, 2023

Team Yoast is at Attending, Organizing Yoast Contributor day 2023 - October edition! Click through to see who will be there, what we will do, and more!

See where you can find us next »

SEO webinar

03 October 2023

Learn how to start your SEO journey the right way with our free webinar. Get practical tips and answers to all your questions in the live Q&A!

All Yoast SEO webinars »