Should I follow every change Google makes?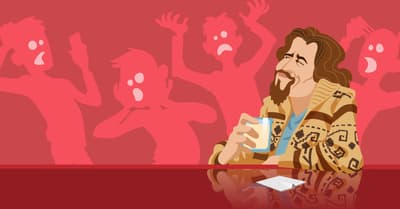 Last week, I wrote about Google's decision to shorten the meta descriptions. Now, meta descriptions are about the same size as they were half a year ago. But for a couple of months, they were much longer. We got a lot of questions and quite a few people were pretty annoyed — understandably so. Is the length of your meta descriptions that important? Do you need to follow every little thing that Google changes to do well in the search results? Here, I'll explain why having a great website is the best long-term SEO strategy.
Fit Google's mission
Google's mission is 'to organize the world's information and make it universally accessible and useful.' While I do not always understand the decisions the lovely people at Google make, I think your best chance to rank well in Google is to make your website fit that mission. You want people to find your website because they'll find useful information on your site. You want people to have a good experience. And you want people to be satisfied with your site if they click on your snippet. That should always be the aim of your SEO strategy. Build a website that people will want to visit. Create brilliant content that people will want to read. Make products or services that people want to have or experience. We call this holistic SEO.
Tweaking comes second
Making an excellent website comes first, but you can tweak loads of things to make your site stand out. Of course, in some niches, competition for rankings in Google can be hard. So, you'll need to go that extra mile to get the traffic to your site. And in those cases, tweaks such as writing awesome meta descriptions could pay off.
It is important to realize though that tweaking your website always comes second. A kickass meta description can never make up for a crappy site without relevant, quality content.
Relax. Invest in quality and tweak occasionally
Do not panic if Google rolls out yet another update. If you had a good website and invested in great content, these updates will probably hardly affect your rankings. In all the updates Google does, they are trying to come closer to their mission. They want their users to find the best match to their search query. Making sure your website is that best match, will always be the best SEO strategy. If you're doing that, you'll have little worries.
Remember, we're all in this game together. If Google decides to change the rules, all of your competitors will suffer as well. Take those meta descriptions; if these get shorter, they will get shorter for every website. I do think you should work on them, but please do not panic. The tweaks will not immediately lead to higher rankings and they will not directly lead to lower rankings either.
Still, a lot of little tweaks combined could make your site stand out in the search results just a little bit more. So, work on that. Steady. Calm. Composed. Yoast will keep you posted on all Google's changes. Plus, we'll do a lot of tweaking for you.
Read more: Why every website needs Yoast SEO »
Coming up next!
Event

December 09, 2023

Team Yoast is at Attending, Organizing, Sponsoring WordCamp Ahmedabad 2023! Click through to see who will be there, what we will do, and more!

See where you can find us next »

SEO webinar

12 December 2023

Learn how to start your SEO journey the right way with our free webinar. Get practical tips and answers to all your questions in the live Q&A!

All Yoast SEO webinars »