Why should you focus on multiple keywords?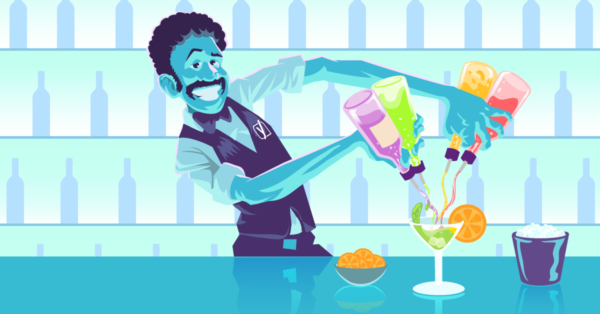 In Yoast SEO Premium you're able to focus on multiple keywords. If you use our tool correctly, your text can be optimized for up to five keywords. In this post, I'll explain to you why it's important to use the multiple focus keyword functionality while optimizing your text.
Update August 2018: In Yoast SEO Premium 7.8, we've released a new feature: synonyms. In the next months, you can expect even more updates making our SEO analysis smarter and more advanced. These changes will help you to write awesome, engaging content that'll rank in the search engines. Read what's on the road map in Marieke's post.
Explaining (multiple) focus keywords
The Yoast SEO plugin helps you to optimize each and every post (or page) you write. Imagine yourself having a travel blog. For your travel blog, you're writing a blog post about a road trip through California. The focus keyword is the word or phrase your audience will use in the search engines and for which you want your post to rank.
To choose your focus keyword wisely, you should do some research! In our example, the primary keyword would be [road trip California]. Sometimes it's hard to choose one keyword because you want a post to rank for more than one particular focus keyword. Perhaps you would also like to rank for a synonym or for a slightly different keyword. That's when the multiple focus keywords come in handy! Let's look at 4 examples in which optimizing for multiple keywords is the best strategy.
Synonyms
People search for different things. While some people will use the term road trip when searching for their vacation, others could very well use vacation, holiday or trip. To reach different groups of people, you should make sure that your post will rank for these different keywords.
More than one topic
Sometimes a post is about more than one topic or has a few subtopics. Our article about the road trip to California could be about planning for the road trip, as well as sightseeing in California. These two topics could very well fit into one article. In this case, you would like your article to rank for [sightseeing California] as well as for [planning road trip]. And, you'd also like to rank for your most important keyword [road trip California].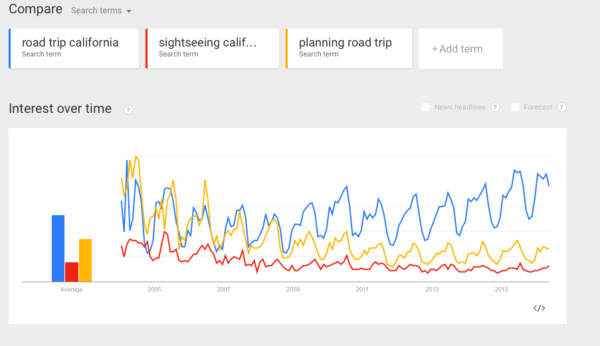 Long tail keyword variants
A great strategy to get your content to rank in Google is to focus on long tail keywords. Long tail keywords will have far less competition and will be relatively easy to rank for.
Find your most effective keywords
Expert advice from SEO pro's at Yoast
Online & on-demand SEO training
Hands-on: start optimizing today!
More info
If you were able to rank for multiple long tail keywords with one post, that would make it even more fruitful. Addressing multiple long tail variants of your focus keyword will be a great strategy. Optimizing your post for different long tail variants will give you the opportunity to be found for more search terms. In our example, one could, for instance, focus on road trip California and two long tail variants: [road trip Southern California] and [road trip Northern California].
Key phrases
If people seek something rather specific, they tend to use key phrases. Sometimes, the word order of the words within these key phrases (and the use of stopwords) is important. If the word order and the use of stopwords are important, we would advise you to optimize your post on different variations of your focus keyword.
While investigating how Google handles stopwords, we found that a search term like [road trip California] is treated in the same manner as [California road trip]. The order of the words is irrelevant to Google. However, for the search [road trip in California], Google tries to find the exact match and the order of the word is important. So, search queries with stopwords seem to be handled a bit different by Google.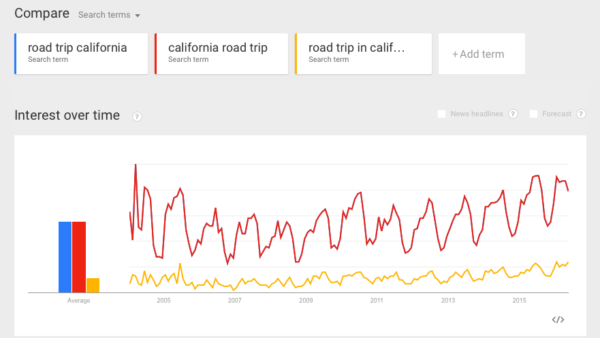 How to use multiple focus keywords
Optimizing your post for multiple focus keywords is really easy! You should purchase Yoast SEO Premium and click on the tab in the Yoast SEO Premium box to add a new keyword:

A new box will open and you can enter the second focus keyword you'd like to optimize your post for:

The plugin will run a check on the content to see if your post is optimized for all the focus keywords you entered.
Read more: Blog SEO: befriend the long tail »