Inclusive language analysis
Highlight and replace non-inclusive words or phrases to make your content relatable for everyone
Available in Yoast SEO Free and Yoast SEO Premium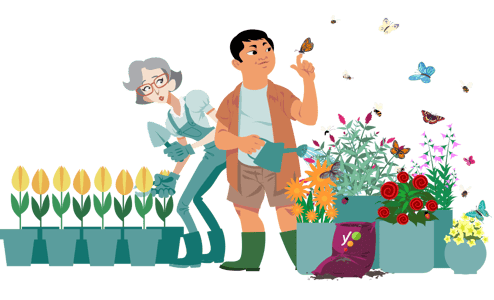 What is the inclusive language analysis?
If you're working on your SEO, you probably want to grow your audience, too. By writing more inclusively, you open up your content to more people. And more people reading and engaging with your content means more people enjoying, sharing, or linking to it.
Keep your readers engaged with your content
Become aware of non-inclusive words and phrases
Get feedback on how to improve your content
Make all your site visitors feel spoken to

So how does it work?
The inclusive language analysis works like our readability and SEO analyses, using red, orange, and green lights to guide you. Simply write any post or page as you normally would, and let the inclusive language feature in Yoast SEO assess your content. You'll get valuable feedback, divided into categories such as age, gender, race, and socioeconomic status, to help you improve your content and make it appealing to a wider audience.
For instance, if you use the word obese, the inclusive language analysis will pick up on this and prompt you to consider alternative terms like has/have a higher weight; higher-weight person/people; person/people in higher weight body/bodies; heavier person/people.
Writing in an inclusive way can really help your SEO. But don't just take our word for it! John Mueller, Search Advocate at Google, recommends watching out for inclusive language when writing copy:

Opt-in to use the inclusive language analysis
It's good to know that the inclusive language analysis is opt-in, so it won't be activated by default. It's up to you whether you want to get feedback on the inclusiveness of your content. You can activate it by going to Yoast SEO > General > Features and toggling the inclusive language analysis switch. If you choose not to use this feature, the SEO and readability analyses won't change. We'd love to hear your feedback about this feature, let us know what you think.

I am really excited to see this feature go live on Yoast. It has a huge potential for good and it's clear to see that the team has put a lot of work on it. I'm particularly impressed by how the tool recognises the context in which certain words are being used to avoid flagging up inoffensive content. The topics this feature is covering are very broad and go beyond gendered language, way into other social matters. I can't wait to see this rolled out across the web.
Lidia Infante – Sanity.io

Having a tool within the editor itself that tests in real-time and with a shallow learning curve to test for inclusive language is fantastic. It is intuitive and straightforward to use. I'm looking forward to see how they evolve and improve the tool
AmyJune Hineline – Senior Community Manager of Opensource.com
Upgrade for access to even more features
Want to unlock powerful tools, automate SEO tasks, and level-up your content?
Upgrade to Yoast SEO Premium!
---
Let Yoast SEO help you win the search rankings
Discover all the features of the Yoast SEO for WordPress plugin.