10 years of Yoast and SEO: Webinar recap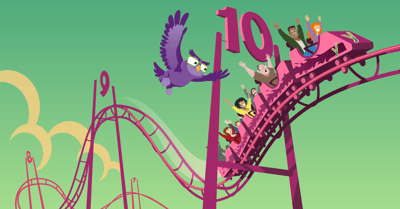 Last Friday, May 29th, Yoast celebrated its 10th anniversary, and we invited everyone to join us! And what better way to celebrate than with an awesome, interactive webinar? We had multiple talks, Q&As, live site reviews, all with loads of SEO tips, insights and practical advice. Of course, we understand that not everyone could join the live webinar. So, here's a quick recap of the sessions, plus the links to all the videos, so you don't have to miss out!
Wondering what you'll learn from the talks in this webinar? Here's an example of someone's takeaway from one of the sessions:
Pretty cool, right? Here are all the videos, so let's dive right in!
Joost on 10 years of SEO for everyone
Remember what your world looked like in 2010? Joost takes you on a trip down memory lane and shows you some highlights of the past 10 years. What did Google (literally) look like back then? And how did this search engine evolve? But also: what didn't change? Lots of advice we gave 10 years ago, still stands today. How's that possible? Joost walks you through 10 years of Google and Yoast!
Plus, if you want to have a peek at Joost's first official Yoast desk in his attic 10 years ago, you need to watch this video:
Marieke on the importance of readability
In this talk, Marieke explains why we feel readability is important for both your users and your SEO. She gives a few useful tips to improve the readability of your text and gives an insight into the readability analysis of our plugin. So, are you curious about why we would not recommend our plugin to literary heroes such as Dickens and Shakespeare? And what we site owners can all learn from children's books such as The Very Hungry Caterpillar? Watch the video to find out:
Three parallel live site reviews
Live site review – Technical SEO
Ever wanted to see how experts pick apart websites to offer advice on technical SEO? Here's your chance! Joost de Valk and Jono Alderson tackle three websites — a horse ranch in the US, a shop making artisan leather bags and a self-help site —, and come up with a boatload of tips to improve these sites. You'll get insights into international SEO, crawling, site structure, taxonomies, schema improvements and a lot more. Go check it out!
Live site review – User experience (UX)
What do clear call-to-actions, readable fonts, an intuitive design, useful videos, and high-quality copy all have in common? They're essential for an excellent user experience on your site. In this webinar, Michiel, Thijs, Annelieke, and Judith walk you through a couple of websites and point out some common UX issues that happen on many sites and which you'd want to prevent on yours. Of course, they'll highlight the great things about these websites too! In need of some examples of what (not) to do when it comes to the usability of your site? Check this out:
Live site review – SEO copywriting
During this review, Marieke, Willemien, Edwin and Fleur, discuss the content of a few different sites. And although the feedback they give is specific to these sites, these can be very helpful for any site owner out there. So watch their review if you want to know why it's so important to keep a goal in mind while you write, how site structure can help your visitors and what our opinion is on stock photos:
Jono on how to use schema to build your brand and boost authority
Our resident SEO wizard Jono Alderson has been advocating the use of schema structured data for over 10 years. Over the years, structured data has been getting more and more important, but not really easier to implement — although the results of implementing it can get you great rewards. But why is Google pushing this so hard? And how does the Yoast SEO schema structured data framework fit into this story? Listen to Jono explain why this next frontier is now within reach for everyone. You can also learn how Yoast SEO makes implementing structured data a whole lot easier.
That's it for this webinar – stay tuned!
That's it for this recap! We hope you enjoyed it and got some great takeaways for your site; we really had an awesome time with all of you! This definitely won't be our last webinar, so keep an eye on Yoast.com, social media, or just sign up for our newsletter to be the first to know!
Coming up next!
Event

October 04, 2023

Team Yoast is at Attending, Organizing Yoast Contributor day 2023 - October edition! Click through to see who will be there, what we will do, and more!

See where you can find us next »

SEO webinar

03 October 2023

Learn how to start your SEO journey the right way with our free webinar. Get practical tips and answers to all your questions in the live Q&A!

All Yoast SEO webinars »