Available now Yoast SEO Premium for TYPO3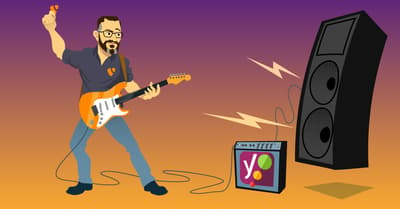 Today, MaxServ and Yoast proudly present Yoast SEO Premium for TYPO3! With this premium version you can take your TYPO3 website to the next level. Create redirects effortlessly, make your content rank for multiple focus keywords and find out which pages should get more links.
In addition to that, we're also releasing Yoast SEO for TYPO3 2.1, today. This updated version provides you with tools to make your best content even better.
Yoast SEO Premium for TYPO3
Really want to create a TYPO3 website that your visitors and Google love? Then get this premium SEO extension for TYPO3. Its features will make your live as a website owner so much easier. Preventing your visitors from landing on a 404 error page and creating and maintaining awesome content that ranks will be easy as pie!
Redirect manager
Every time you delete a page you should do something with the old URL. Otherwise, as there are still links to it, people will still land on it. Creating a redirect is the best way to go. Unfortunately creating redirects isn't easy if you're not a developer. That's why this feature is so awesome. If you delete a page it will automatically ask you what to do with the old URL. Just enter a new URL which you like visitors to go to, and you're done. It will also give you an overview of all the redirects you have on your site and will provide options to create different kinds of redirects. It will even warn you if you're creating a redirect that doesn't work.
Multiple focus keywords
Sometimes you'd like your page to rank for multiple keywords. That could be synonyms, or a related search term, for instance. In Yoast SEO for TYPO3 you can set one focus keyword and optimize your copy for it. With our premium version you can set up to 5 focus keywords and create copy that could rank for all these words.
Yoast SEO Insights
You've done your keyword research and know what to write about, so you start writing. When writing, you might find out it's hard to keep your text focused though. This feature tells you what your actual writing is about! It shows you the prominent words of your text. That way, you can check if you're still writing about what you'd like to be found for.
Orphaned content
If you want your page to appear in the search engines it needs backlinks. Links from other websites, but also internal links, from your own site. Content without any links, also known as orphaned content, won't be found by the search engines. This functionality helps you retrieve this content on your site. It will give you a simple overview of all pages that lack links from your site. So go ahead and create those links!
Yoast SEO for TYPO3 2.1
In the mean time, we've also improved the free extension Yoast SEO for TYPO3. In Yoast SEO for TYPO3 version 2.1, you'll be able to mark your best articles as cornerstone content. Cornerstone content are the pages on your site that contain the best and most complete information about a topic you'd like to rank for. Marking your most important pages as cornerstone content will have a couple of advantages.
Firstly it will allow you to get an overview of those articles. By creating a simple list for you, we'll help you determine which articles you should start working on first. Secondly, to help you create those awesome pages, we've set the standards for readability and SEO higher. Our content analysis will be a little stricter, for example on the amount of words you should at least have on a page, to help you make the most of those articles.
So get the latest version and start creating content that ranks!
Coming up next!
Event

October 04, 2023

Team Yoast is at Attending, Organizing Yoast Contributor day 2023 - October edition! Click through to see who will be there, what we will do, and more!

See where you can find us next »

SEO webinar

12 October 2023

Stay ahead of the curve in the fast-evolving world of e-commerce & explore key trends & emerging opportunities. Register for "E-commerce Trends 2023" now!️

All Yoast SEO webinars »