Yoast SEO 3.3: content analysis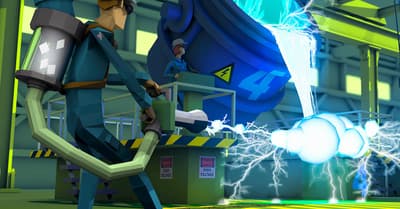 Today we're very proud to release Yoast SEO 3.3! Yoast SEO 3.3 is a huge update, with many new features. The most important improvement is the new content analysis. As of today, Yoast SEO checks both the readability and the SEO-friendliness of your articles. But this update contains even more: we've expanded our help center with search for our knowledge base! And on top of that, we took care of lots of small and larger issues. So make sure to update Yoast SEO and benefit from our new features!
Check out our new video about Yoast SEO 3.3:
Content analysis
Yoast SEO takes care of most technical issues concerning SEO. The biggest challenge for our users is to write high-quality content that actually ranks. That's why we added a content tab to our meta box. In the meta box, you'll find the content & SEO analysis. This analysis consists of a content tab and an SEO tab. The SEO tab is pretty much what you are used to. Fill out your focus keyword, edit your snippet preview, check out your green bullets!
If you hit the content tab, you will find 6 brand new content checks. These checks will help you to write more readable texts. We check sentence length, paragraph length and your use of subheadings. These checks are available for all languages. We'll also check use of passive voice and your use of transition words. Finally, we calculate your Flesch Reading Ease score. Passive voice, transition words and Flesch reading ease will only be available in English (for now). The checks in the content tab should help you to write a text that is nice and easy to read.
If you would like to read more about the new content checks and how we decided upon the exact measurements of our assessments, you can read our post about the methodological choices we made. Of course, we are already working on making new content checks.
Read more: Content analysis: methodological choices explained »
How to use the content analysis?
After you've written your text, or while you are writing, you can check the bullets of the content analysis. Clicking on the little eye next to the bullet will allow you to highlight text which encountered the readability issue. Your text could, for example, contain many lengthy sentences. Clicking on the little eye, allows you to highlight these lengthy sentences. That'll make improving that much easier.

Help center!
In Yoast 3.2 we added a help center. In this release, we made this help center even more helpful. We expanded the help center with search for our knowledge base. This will enable you to search our knowledge base straight from the backend.
And many, many, many other things!
The Yoast SEO 3.2 release also took care of a lot of other (big and small) things. We've created a new Yoast notifications center and we've adapted our snippet preview as Google changed the title width. Above that, we made improvements on our XML sitemaps and made lots of transliteration improvements. Want to read more, go check out the changelog!
Coming up next!
Event

December 09, 2023

Team Yoast is at Attending, Organizing, Sponsoring WordCamp Ahmedabad 2023! Click through to see who will be there, what we will do, and more!

See where you can find us next »

SEO webinar

12 December 2023

Learn how to start your SEO journey the right way with our free webinar. Get practical tips and answers to all your questions in the live Q&A!

All Yoast SEO webinars »