What are rich snippets?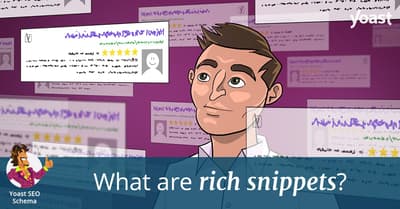 Maybe you've heard about the concept of rich snippets. SEO experts seem to think everyone knows exactly what they are. But, for SEO newbies, a rich snippet is a really vague term. What is it exactly? Time to explain what they are, why they're important for SEO and how you can get them for your site.
Before you read on, do you know we have an Understanding structured data training course? In this course we explain what structured data is in detail and how you can improve your chances of getting your own rich results. Get access to this course, all of our other SEO courses and extra features in Yoast SEO by going Premium:
What is a rich snippet?
A snippet is a result Google shows to the user in the search results. To give you an example: I was searching for a good recipe for homemade ice cream and googled it. After that, Google showed me a results list with normal snippets and rich snippets — or rich results as they are now called. To give you an idea of the difference, a normal snippet usually looks like this:
As you can see, Google shows the title in blue, the URL in black and a description of what the page is about. This is what we call the snippet, the thing Yoast SEO helps you optimize with our Google/snippet preview.
A rich result or snippet shows lots of extra information between the URL and the description. It can look like this:

In this snippet, a picture of the ice cream is added, you can see the rating of the recipe, the time it takes to prepare this type of ice cream and the number of calories it contains. So it contains much more information than the normal snippet does. And that's why we call it a rich snippet.
There are lots and lots of different types of rich results, depending on your site and the content you're providing. Some topics, like recipes, also come with other types of rich results like the carousel: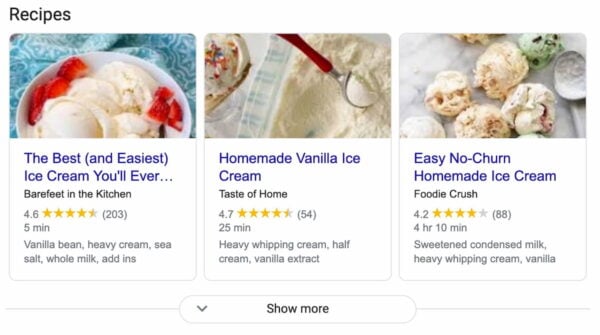 We've actually created a digital story to tell you all about rich results, structured data and Schema. This visual guide can help you grasp the subject and explains why you should definitely think about adding structured data to your own site!
Why are rich results important for SEO?
Now that you've got an idea of what rich snippets are, let's discuss why you should have them. Rich results or snippets stand out from the other snippets in the search results. They look much nicer and users will instantly get more information, just by looking at them. This is great for the visibility of your site, but it can also increase your click-through rate. Take it from Rich, he knows all about it!
Hi, my name is Snippet. Rich Snippet. Rich snippets are snippets that have a higher click-through rate. People just prefer to click on the results that give them more information.
If the click-through rate of a snippet increases, you'll get more traffic from that search result. Not because your position in the search engine changed, but just because more people click on your result. They just stand out, like me!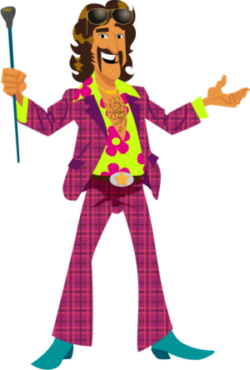 But that's not all. In the long run, rich snippets will affect your ranking as well. As more people click on your result, Google will notice that people prefer your page above other ones. Which tells Google that your page is a good result for that specific search and that will definitely improve your rankings in the long run!
So, be awesome like Rich Snippet in his snazzy suit and work on your rich results!
How do you get rich snippets?
Google can show rich results or snippets if you add structured data to your site. Structured data is a piece of code in a specific format, written in such a way that search engines understand it. Search engines read the code and use it to create rich results. Learn more about structured data and how to implement it in our free Structured data for beginners training course. Or dive deeper into the topic and how to get great-looking rich results with our Understanding structured data course.
Yoast SEO can help you get started!
Adding structured data to your website can be quite daunting. But we're here to help! Our plugin comes with a powerful framework for implementing structured data. Yoast SEO builds a structured data graph for every post or page on your site. A graph is a complete piece of structured data that helps search engines understand the contents of your page or post.
Yoast SEO also offers different structured data content blocks — for FAQs and how-tos, for instance — to help build specific types of content. This way, you can get rich results for these particular types of content. Everyone will be able to get started with structured data and get those rich results!
Read more: Structured data with Schema.org: the ultimate guide »
Coming up next!
Event

October 04, 2023

Team Yoast is at Attending, Organizing Yoast Contributor day 2023 - October edition! Click through to see who will be there, what we will do, and more!

See where you can find us next »

SEO webinar

03 October 2023

Learn how to start your SEO journey the right way with our free webinar. Get practical tips and answers to all your questions in the live Q&A!

All Yoast SEO webinars »