Yoast SEO news webinar – October 19, 2021
What you will learn in this webinar
Every month, our SEO experts Jono Alderson and Joost de Valk will talk you through:
The most important SEO updates from Google, WordPress and other platforms;
What to prioritize for your business as they share their views on the news;
Relevant best practices to help you outrank your competitors;
Extra: Ask SEO related questions and get answers during the Q&A from our experts.
Replay
This webinar took place on October 19, 2021. Watch the replay above or read the recap right here!
Register here for our next SEO Webinar on November 23
Topics discussed in this webinar
Timestamps indicate when the topic comes up in the recording
Google News
0:24 – New features in Google search
7:06 – Google Reader defunct, but you can 'follow' RSS feeds
8:18 – New help docs for SEO titles and descriptions
9:49 – Search On '21
10:24 – MUM updates and new features
14:18 – AI is making information more useful
15:20 – New ways to shop on Google
17:31 – Search tools for evaluating information
Microsoft news
18:35 – IndexNow instant indexing
22:49 – Holiday season searches starting earlier
WordPress news
24:00 – First look at Twenty Twenty-Two
25:06 – Web font API coming to WordPress?
26:08 – WordPress Performance Team
Other tech news
27:40 – Aira Women in Tech SEO report
29:12 – Facebook Outage
30:14 – ByteDance (TikTok) taking on Alibaba and Amazon
Yoast news
Starring this webinar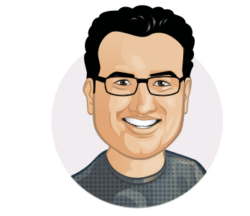 Joost de Valk
Joost is the founder and Chief Product Officer at Yoast. He spends most of his time at Yoast working on Yoast SEO and its add-ons. As Chief Product Officer he makes sure the roadmap for all our products is managed.
Jono Alderson
Jono is a digital strategist, marketing technologist, and full stack developer. He's into technical SEO, emerging technologies, and brand strategy.
P.S. Haven't tried our free Yoast SEO plugin for WordPress yet? Click here to check it out!
---