Yoast SEO news webinar – September 28, 2021
What you will learn in this webinar
Every month, our SEO experts Jono Alderson and Joost de Valk will talk you through:
The most important SEO updates from Google, WordPress and other platforms
What to prioritize for your business as they share their views on the news
Relevant best practices to help you outrank your competitors
Replay
This webinar took place on September 28th, 2021. Watch the replay above or read this recap post!
Register here for our next SEO Webinar on October 19th
Topics discussed in this webinar
Timestamps indicate when the topic comes up in the recording
Google news
0:37 – Google's page experience update
4:26 – Titlegate continues (Google generating titles)
7:22 – Smart internal linking
10:49 – Changing WordPress themes influences rankings
12:49 – Google wants to search TikTok and Instagram videos
Microsoft news
14:43 – Google discover for Windows users
WordPress news
17:05 – WordPress 5.9 scope has been discussed
Other tech news
21:11 – The battle for Digital Privacy
24:35 – Cloudfare improve site load times and SEO
27:14 – Shopify markets become global by default
28:45 – Better targeted ads for Facebook
30:58 – New: Twitter Communities
Yoast news
Starring this webinar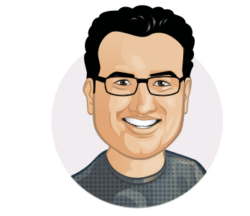 Joost de Valk
Joost is the founder and Chief Product Officer at Yoast. He spends most of his time at Yoast working on Yoast SEO and its add-ons. As Chief Product Officer he makes sure the roadmap for all our products is managed.
Jono Alderson
Jono is a digital strategist, marketing technologist, and full stack developer. He's into technical SEO, emerging technologies, and brand strategy.
PS. Haven't tried our free Yoast SEO plugin for WordPress yet? Click here to check it out!
---