Video SEO just became a lot easier!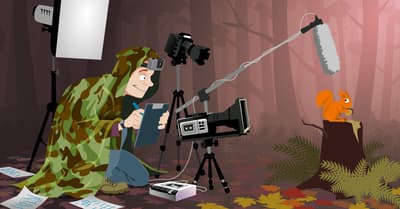 The Video SEO plugin I have been talking about for far too long has finally been finished and released. The short version is, it's for sale for $89, find out more here. Keep on reading for a bit of backstory.
Video SEO is probably one of the most technically challenging aspects of SEO. There are several ways to make it known to Google that a certain page contains a video, ranging from Facebook share markup, Schema.org videoObject markup, MediaRSS enhancements to feeds to XML Video sitemaps. This plugin supports all four of those methods.
Let the plugin do the work for you
It's a lot of work to get all this working seamlessly, but I think I've nailed it all. I wanted to make it as simple as putting a video in a post and then having the plugin do all the needed work. I succeeded. If you now use oEmbed to embed a video from say, Vimeo, into your blog, just by copy/pasting the URL onto a single line in your editor, and hit update, you'll see that the Video SEO plugin grabs all the needed metadata from the Vimeo API and does all the legwork needed to make your video's rank.
How you'll know that it's recognized the video? Because it will update the snippet into a video snippet:

It doesn't just do that for Vimeo video's, it works with a lot of platforms, including YouTube. How it does the YouTube thing is a question some of the more experienced SEO's will ask. I leave that as an exercise to the reader. Check my video-sitemap.xml and see if you can find it. Whether that'll keep working? I don't know.
The Yoast SEO plugin
Of course, the video SEO plugin is based on and uses large parts of my WordPress SEO plugin, and therefore needs that to run. This will really allow you to take any site with video to the next level though. I'm very proud of it and hope that those of you running video sites will see the benefits and buy it.
Now I know some people don't like that it's a paid plugin. I can even understand that to a certain extent. Please just realize that it's impossible to build a plugin like this and support it, without being paid for those efforts. It takes a lot of work, almost 1.5 years of thinking and learning has gone into making this plugin as good as it is, and it'll probably require very regular updates to keep in line with all the supported video platforms. To be able to do that, I have to charge for the plugin. Also, it will support the continued development of the core SEO plugin.
I hope, and fully expect it to work out well for everyone involved. I'd love to hear your thoughts and, I'll be honest, I'd love even more to see you buy the plugin!
Coming up next!
Event

September 27 - 28, 2023

Team Yoast is at Sponsoring WordPress Accessibility Day 2023! Click through to see who will be there, what we will do, and more!

See where you can find us next »

SEO webinar

03 October 2023

Learn how to start your SEO journey the right way with our free webinar. Get practical tips and answers to all your questions in the live Q&A!

All Yoast SEO webinars »