Is there such a thing as too much high-quality content?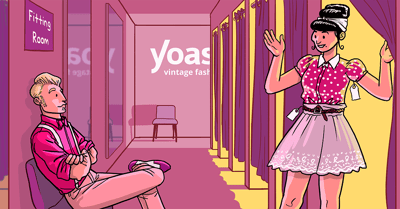 Some bloggers consistently write awesome content. Everything they create is of the highest quality. Does that mean that these bloggers never have to clean up their website? Well, we have some bad news… Even if your content is really great, you could still have too much of it. In this post, I'll tell you why too much content (about the same topic) could be problematic for SEO. And, I'll give some tips to solve those problems. Finally, I'll talk you through the process of combining two articles.
Why does too much content lead to SEO problems?
If you're writing a lot of quality content about a similar topic, you'll have a bigger chance to suffer from keyword cannibalization. If you focus your articles on the same topics and the same keywords, you'll actually be competing with your own content. Google will show one or two results from the same domain in the search results. If you are a high authority domain, you might get away with three results.
Read more: What is keyword cannibalization? »
Solving the SEO problem of too much high-quality content
Don't panic! There are a lot of sites that keep adding content and do wonderfully in SEO. Just think about news sites for example. You can solve a lot of the SEO problems with a very good and hierarchical site structure.
Google considers the articles that have the most internal links pointing towards them the most important content on your website. Figure out which articles are the most important and make sure to link to these. This sounds easy, but it is a lot of work, especially if your site is large. You should be adding hand-picked, relevant links that are useful for someone visiting your website. Automation will not give you quality results.
Keep reading: Rank with that cornerstone content! »
Combining content
Having too much high-quality content on your website does not mean that you have to throw half of it away. About a year ago, we started noticing that we were suffering from keyword cannibalization at Yoast. Since then, we have been combining a lot of articles. Combining articles is not that different from writing a new article. Good preparation is half of the work. Let me explain just how to do that:
Step 1: Which URL?
The first step in combining two (or more) articles is deciding upon the URL you want to keep. Which of the articles attracted the most traffic? I'd recommend keeping the URL of the article that was most successful in the search engines. In this step-by-step guide on how to identify and fix keyword cannibalization, we take you through this decision process.
Step 2: Decide upon a new message
If you want to combine articles, you'll probably have two (or maybe even more) stories. Two articles that have a slightly different purpose and a different message. What is going to be the message of the new post?
In order to come up with your message, you could try to phrase a question which your new text should resolve. We refer to such a question as the central question of a text. The new blog post will be the answer to your central question. It could be that your new article will have the same message as one of the articles you're planning to combine. It could also be a new (broader) message. Make sure to take some time to think about it.
Step 3: Decide upon the structure of your text
Create a new structure. Which information should come in what order? You already have some nice paragraphs in your 'old' articles. In this step, just think about the order of the information you want to present. For more input on how to come up with a good text structure, read my post about setting up a clear text structure.
Step 4: Write some new paragraphs
You'll probably need to write some new paragraphs. Your introduction and your conclusion will probably need some altering. Perhaps you need to write an extra paragraph to make sure that the new article has a logical structure
Step 5: Rewrite your old paragraphs
In this step, I paste all of the content in the right order in your backend. You've thought about the order in which you want to present the information in step 3. In step 4 you've written some new information. Now, you'll have all of the content and you just need to do some rewriting. The paragraphs from the old articles probably need some alterations. They need to fit in the new format. Make sure that they are rewritten in such a way that they fit the new post.
Step 6: Delete and redirect
You can now delete all of the old posts (except for the new and combined article). Of course, redirect those posts to the awesome new one you just created.
Step 7: Republish that awesome content!
You have now created a new article. I would treat it as such and republish it on your website. The combined insights of those old articles are valuable for your readers. Don't forget to share it on social media and in your newsletter either!
Conclusion on too much high-quality content
It is possible to have too much high-quality content on your website. If you have been blogging for some time, it is almost inevitable to have too many great articles. You'll probably suffer from keyword cannibalization. That does not mean that you have to throw that content away! Work on your site structure, make sure that your internal linking structure is flawless. That is a lot of work but will pay off in your rankings. Also, combine articles that are about similar topics. Just create an awesome new combined article. Good luck with cleaning up that site!
Read on: The ultimate guide to content SEO »
Coming up next!
Event

December 09, 2023

Team Yoast is at Attending, Organizing, Sponsoring WordCamp Ahmedabad 2023! Click through to see who will be there, what we will do, and more!

See where you can find us next »

SEO webinar

12 December 2023

Learn how to start your SEO journey the right way with our free webinar. Get practical tips and answers to all your questions in the live Q&A!

All Yoast SEO webinars »