Should you update to WordPress 5.0?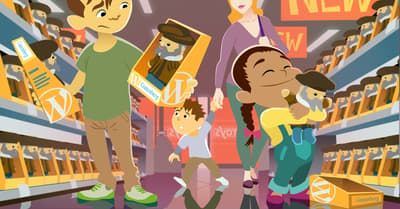 WordPress 5.0 is coming out December 6th, or, as I'm writing this, the day after tomorrow. This came as a surprise to us, as this release date has only been communicated to the community today. Given this short notice, we thought it would be wise to give you advice on what you should do. Note that Yoast SEO has been ready for this release for a few weeks.
Update January 21, 2019: We're happy to announce we feel it's safe to update to WordPress 5.0 now! Always make sure to test, though.
There are several decisions you should make before updating to WordPress 5.0:
Is now the right time to update?
Can your site work with Gutenberg?
Do you need it?
Is now the right time to update?
If you have a holiday coming up, or if this is a busy time in your company's or site's yearly calendar: postpone updating. Everything in this release will still be there in January. In fact, as multiple patch releases are being planned already, it's probably going to be more stable in January.
Can your site work with Gutenberg?
WordPress 5.0 introduces Gutenberg. Gutenberg changes the way the editor works in WordPress, read this post if you don't know what it is. Overall, we think it's an improvement.
But not all plugins are ready, and it's important to know if the plugins you are using are ready before you hit update. If you only run Yoast SEO, you're fine. If you run other plugins that integrate with the editing experience, make sure to check (either by testing or checking the plugins documentation) that they're ready for, or at least "work with" Gutenberg. If they don't, install and activate the Classic editor plugin before updating.
Do you need WordPress 5.0?
If there is no compelling reason for you to update, our suggestion is going to be: wait. WordPress 5.0 will probably be more stable in January than it is now. Let's be clear: we absolutely love Gutenberg and what Yoast SEO looks like in Gutenberg. The Schema blocks we've added are very cool. Yoast SEO is ready. We don't think WordPress 5.0 is as stable as it should be.
So our advice boils down to: if you can wait, wait. 
When you upgrade to WordPress 5.0
When you upgrade, please, as always: make a backup. If you have a staging environment, please use it. If you don't have one, and your site is critical to your business, get one. This goes for every major software release though, not just this one.
Coming up next!
Event

October 04, 2023

Team Yoast is at Attending, Organizing Yoast Contributor day 2023 - October edition! Click through to see who will be there, what we will do, and more!

See where you can find us next »

SEO webinar

03 October 2023

Learn how to start your SEO journey the right way with our free webinar. Get practical tips and answers to all your questions in the live Q&A!

All Yoast SEO webinars »