We studied long meta descriptions: Here are our findings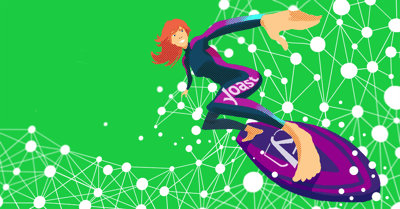 A few months ago Google changed the length of the meta description from 160 to 320 characters. This caused quite a buzz in the SEO community and a lot of people wanted to know whether they should change their own crafted meta descriptions. In the meantime, we already changed the length of the meta description in the Yoast SEO plugin, but we also wanted to investigate this change more thoroughly. So, we started our own research! It appears that Google very often creates a meta description by itself, based on the first paragraph of your article.
Update May 2018: Google decided to shorten the length of the meta description again, read here what – not – to do.
What did we do?
For this research project, we picked 100 of the most visited pages on our site. Before we made any changes we did a baseline measurement, by gathering data from our Google Search Console account. We wanted to know how high these pages ranked before we changed the meta description with Yoast SEO, in order to compare it to the rankings afterwards.
We divided the 100 pages into 4 groups and created four types of meta descriptions. In the first group, we wrote a long meta description to match the new length set by Google and we mentioned the focus keyword of the post only once in the description. In the second group, we wrote a long meta description as well, but used the focus keyword more frequently. For the third group, we didn't change the meta description and left it the way it was. So this group had the old meta description length. In the last group, we deleted the meta description, so that we could see if Google would replace it with a long meta description it selected itself.
What did we find?
First of all, we analyzed new Google Search Console data after two weeks and compared it to the baseline measurements. The first thing we noticed was that Google created a lot of the meta descriptions itself, regardless of the ones we wrote and of the group a specific page was in. This means that we didn't see a clear difference between the various groups we had created. So, in other words, it didn't matter if we'd created long or short meta descriptions and whether the description was written with a high or low keyword density.
Secondly, we looked at which part of the copy Google used to extract a meta description. In two-thirds of the cases, Google used sentences from the first paragraph. It's not a guarantee, whatsoever, but it is a clear indication that writing an introduction to your article should be done with the meta description in mind.
Some conclusive thoughts
Let me start off by saying that we conducted this research on only one site. A site that has quite a few high rankings and high domain authority, as well as a lot of extensive articles. This makes it a good example site to test on, but the results might differ from other sites. In the future, we'd like to do more research on various types of sites.
One of the questions that we can't answer is whether Google creates a lot of meta descriptions itself, based on our content, because we simply write decent content that matches the search intent. We're curious what happens if we would test this on site that has less content, for example, a photographer's website. Will it become more important to craft your own meta descriptions, if Google has little options to pick a description itself? We'll let you know if we know more about that!
So… should you change them all?
We won't advise you to go and change all your existing meta descriptions. What would make sense, for most sites at least, is to take a look at your best ranking articles and make those descriptions longer and meaningful. In all other cases, we'd recommend focussing on the content of your article. State clearly what the article is about in your first paragraphs, so if Google picks a description itself it's likely to be a good one!
Read more: Content SEO: the ultimate guide »
Coming up next!
Event

September 27 - 28, 2023

Team Yoast is at Sponsoring WordPress Accessibility Day 2023! Click through to see who will be there, what we will do, and more!

See where you can find us next »

SEO webinar

03 October 2023

Learn how to start your SEO journey the right way with our free webinar. Get practical tips and answers to all your questions in the live Q&A!

All Yoast SEO webinars »