LEGO goodies
At Yoast we love LEGO! So why not share this passion with others?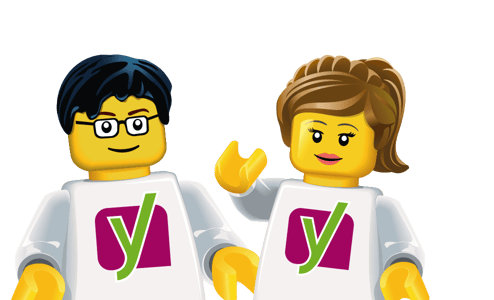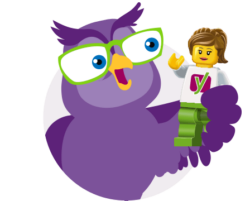 We believe that work should be fun and meaningful. That's why Yoast organizes lots of (online) activities. One of them is the annual LEGO building day. Amazing pieces have been created throughout the years. See if you can spot our LEGO minifigures, which are one of our most popular goodies. Curious to read more about why Yoast loves LEGO? Check it out!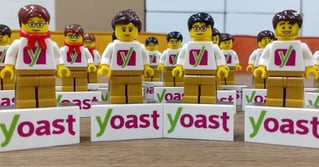 Gold LEGO mini figures
For the first YoastCon in Nijmegen, we came up with a fun promotion. We hid golden LEGO minifigures throughout the building. There were about 10 of them and everyone went searching like crazy, super fanatic! [2017]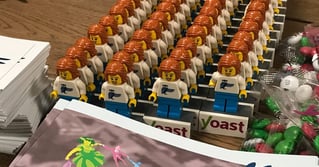 Miss Yoast LEGO mini figures
Meet miss Yoast! During YoastCon 2017 we had a special LEGO minifigure, a limited edition. It's a little lady wearing the blue color, the color of YoastCon. [2017]
Photo props
Say cheese! During the first WordCamp US in 2016 we had a photo booth in which people could use props like the LEGO figures or the Yoasie glasses. [2016]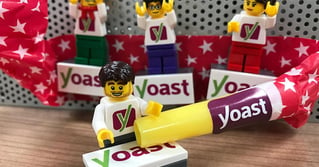 Lego mini figures
These LEGO minifigures steal the show! We have quite some of them and they have turned out to be the most wanted goodie during events. [2015]
LEGO® is a trademark of the LEGO Group of companies, which does not sponsor, authorize or endorse these images.
---