The oldest goodies
Let's go back to the very beginning…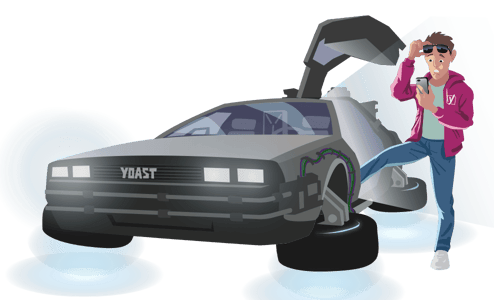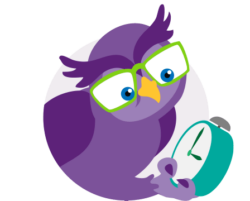 Here we have the oldest goodies, the ones it all started with. Back in 2012, the first goodies were being created. Check out our compliment cards for example, you might even get a sneak peek of our old logo!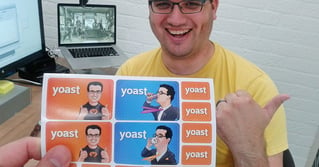 The stickers
Joost has been drawn by our illustrator Erwin in a lot of different settings over the past years. And as you might have seen, our avatars have evolved quite a bit since the start of Yoast. So back in 2013 we decided to hand out stickers of all the different Joost avatars! [2013]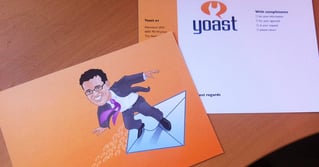 Compliment cards
These cards actually were the first collaboration project for Yoast! Also here you can see one of the oldest versions of the Joost avatar. Do you recognize our previous design and logo? [2012]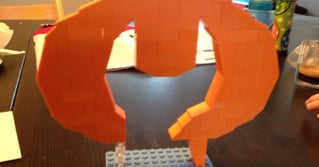 Old Yoast logo
Remember the old Yoast logo? This is what it looked like! We received this Lego brick logo as a Christmas gift from Erwin and Mijke, our design team. [2012]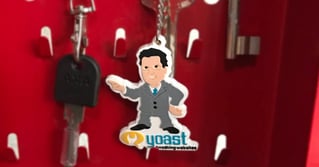 The keychain
These keychains were initially made to hand out at conferences, but they also served another nice purpose, namely as Christmas tree decoration! [<2012]
---