Home and lifestyle
We spiced up our offices with some Yoast interior decoration. This is home and lifestyle!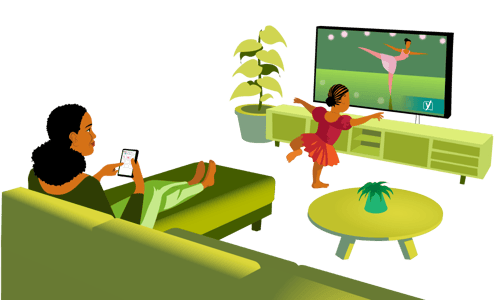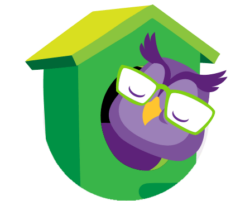 We decorated the Yoast offices with various cozy furnishings and brought some of them to conferences. Think a recognizable Yoast clock, an authentic lamp or typical Dutch tulip bulbs. This is home and lifestyle – Yoast style!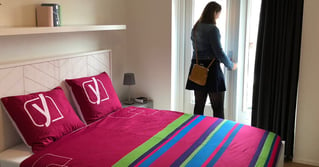 Duvet cover
Sweet dreams made possible by Yoast! These beautiful pink striped duvet covers were made when we got the first Yoast apartment. The only time you'd be able to see this goodie is when you come over to our headquarters in Wijchen and stay a night in one of our apartments. But let's be honest, if you know that your SEO is well organized, you will sleep a lot better right? [2019]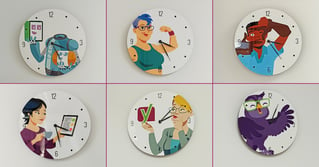 Yoast clock
Clocks a la Yoast! These clocks were initially designed to decorate the Yoast apartments. Yep, that's right, we designed them ourselves! New clocks were also made when we opened our brand new buildings. Here you see a couple of them! [2019]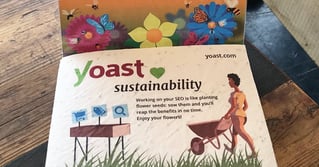 Flower seeds
Working on your SEO is like planting these flower seeds: sow them and you'll reap the benefits in no time. We brought these seeds to WordCamp Rotterdam 2018, in the Netherlands. What you see in the picture is the growing paper, which you could cover with soil and place in a flower pot. Water it daily and BOOM: after about a week the first leaves appear! [2018]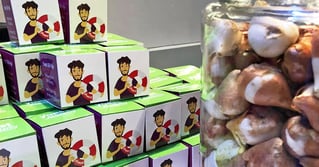 Tulip bulbs
Would you have recognized what this is without knowing? Spoiler: that isn't onions or garlic… These are flower bulbs! The bulbs were a nice conversation starter at WordCamp US in 2018. They are a real symbol of the Netherlands. [2018]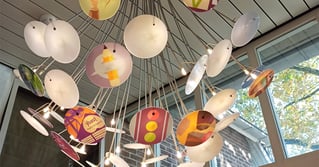 The lamp
This is the ultimate eye-catcher when you enter the Yoast headquarters in Wijchen. This lamp is custom made and it shows off the icons of the Yoast plugins. That's fancy for sure, right! Did you know those plugin icons have changed by now? Do you still recognize the older ones? And can you see which plugin they belong to? [2016]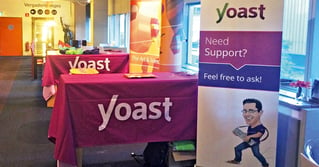 Tablecloth
These shiny and cozy purple table cloths are used to dress up our sponsor tables at events. We made sure everyone can clearly recognize whose table they are about to go to… Since we took them to many in-person events, these table cloths are probably the most well-traveled ones in the world! [2015]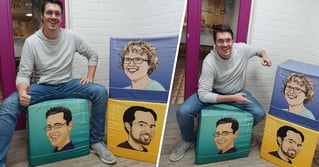 Yoast pouf
With these Yoast poufs, there's always a place to sit! You're probably wondering where you can find these masterpieces? Well, at the Yoast offices in Wijchen! Actually, there are two different types of poufs, one meant to decorate our offices and one to bring to conferences. The latter contains a secret stash for our goodies. For some of us, it still feels a bit crazy to sit on our own head – you know what we mean ;) [2012]
---