Google's Medic update and how to deal with it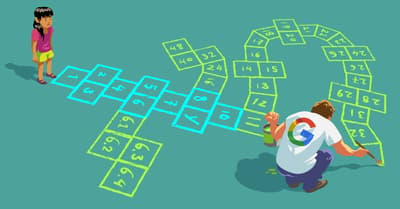 In the week of August 1st Google rolled out a "broad core algorithm update." This update has been dubbed the "Medic update" online. We know it was that because they said so on Twitter. There was quite a bit of buzz around this update. Some sites "won", others "lost", which is logical because, in the end, this is pretty much a zero-sum game. We've been trying to make sense of what happened; this post explains what we know.
Why is it called the Medic update?
It's called the Medic update because Barry Schwartz, one of the most prolific writers in the search industry, called it that. It doesn't mean this update only affected medical sites.
What do we know about this update?
In reality: not much. Google hasn't said anything specific, and repeat their standard party line:
If you think this isn't helpful: we're sorry. It probably is the best advice you're going to get around this update or any update for that matter. You shouldn't "just" build great content though. Great content has to fit with the goal of your site, whether that's informing people, selling products or something else.
But what does "the data" say?
There are a lot of tools out there, like SearchMetrics and Sistrix, which check the rankings on millions of keywords and tell us what changed. From looking at it, you might get the idea that you understood what happened. Except there's a problem. Even by looking at the top 50 domains in either tool, you'd still be looking at only a fraction of the data. So: all of what follows is by no means science. It's anecdotal.
We see some trends after this medic update that are interesting:
Changes for brand searches
For searches towards large brands — think KLM, IBM, McDonald's, etc. — Google seems to have slightly changed what they show. This now almost always includes a "jobs at" type result, which resulted in a huge uptick in those rankings for some large job sites.
Commercial sites doing slightly better
On the whole, commercial sites seem to be doing better. Among the examples we see are eBay in the US and Germany and Marktplaats (which is owned by eBay) in the Netherlands, but also non-eBay commercial sites. When they do better, content sites in those results have taken a hit, and some price comparison sites also seem to have taken a slight hit.
Is the Medic update about intent?
In discussing this, we have a hunch of what Google tried to do with this Medic update: it seems to try and show results that better match the intent of the search. This would fit with another bit of news that came out of Google recently: updated search quality rater guidelines.
Google has teams of search quality raters that look at sites manually and score them according to a manual. This manual recently got an update, and one of the most interesting changes in that update was a new section about the "beneficial purpose" of a page:
Google has also added the concept of "beneficial purpose" to the Quality Rater Guidelines, where raters are not just asked to rate the quality of the content, but also consider whether the page has a beneficial purpose or use to being on the site. What would a visitor to the site gain?
The idea of the "purpose" of a page ties in with the intent a searcher has for a query. Let me explain: If I'm searching for a "LEGO minifigures display case", I either want to learn how to make one, or where to buy one. Pages in my results should either explain to me how to build one or try to sell me one. If I search for "buy LEGO minifigures display case", Google can leave out all the pages explaining how to build one.
Our best guess as to what the Medic update did was improve that "match" between intent and results. All of the changes above would make sense with that point of view. The "problem" is that if that's true, Google's advice probably is still the best advice on how to do better: build a site that people want to visit. A site that matches people's search queries and their search intent, and you'll do just fine.
Read more: When Google changes up: Should I abide every decision they make? »
Coming up next!
Event

December 09, 2023

Team Yoast is at Attending, Organizing, Sponsoring WordCamp Ahmedabad 2023! Click through to see who will be there, what we will do, and more!

See where you can find us next »

SEO webinar

12 December 2023

Learn how to start your SEO journey the right way with our free webinar. Get practical tips and answers to all your questions in the live Q&A!

All Yoast SEO webinars »