New release: Yoast SEO for TYPO3 2.0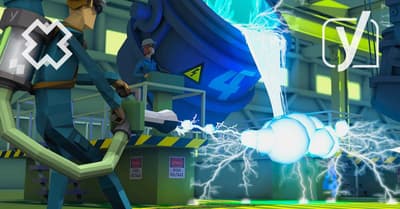 It's with great pleasure that we announce the release of Yoast SEO for TYPO3 2.0. This brand new version includes functional and technical changes, making the extension easier to use and more complete! It's now available on the TYPO3 Extension Repository, on Packagist and Github. The new version has been a team effort, and many people from the TYPO3 community contributed. Read on to learn what's new in this release.
Yoast SEO and TYPO3
First a bit a background on Yoast SEO and TYPO3. TYPO3 is a popular Open Source CMS with users around the globe. Yoast and MaxServ have worked hard to bring Yoast SEO's content analysis to this CMS. Those who work with Yoast SEO for WordPress are already familiar with this functionality. It helps you optimize your text for a keyword you'd like to rank for, a so-called focus keyword. You can also check what your page will look like in the SERPs, using the snippet preview. On top of that, it helps you write easy-to-read copy, giving tips and pointers as you're writing. Basically, it helps you optimize your content for the search engines on all levels!
Almost a year ago, Yoast and MaxServ released the first version of Yoast SEO for TYPO3 at TYPO3 Camp Venlo. A milestone, preceded by an intense period of developing and testing. Since then, TYPO3 users have had the option to use Yoast SEO to optimize their website, and we've seen the number of users steadily increase. Now, it's time to take Yoast SEO for TYPO3 to the next level!
What's new in version 2.0?
Both the technical and the visual aspects of the extension have had quite an overhaul. Let's start with the most important change. From now on, it'll be possible to use Yoast SEO alongside extensions that aren't based on pages, News, for example. Out of the box, there's support for the News extension so that you can get started with that right away. As for other extensions you might want to use: in the documentation, you'll find examples of how to integrate them.
But there's more: besides the option to use Yoast SEO for TYPO3 2.0 with other extensions, you'll also find improvements to the functionality in the new version. When working on a page, you can now open and collapse the snippet preview, while the page score remains visible. Furthermore, the snippet preview now allows you to see both the desktop and mobile version. These are just two examples of many small improvements and fixes in 2.0; you can read the full release changelog on Github.
Get the new version!
If you're eager to try this new version, there are two options. If you haven't installed the Yoast SEO extension yet, you can do that from the TYPO3 Extension Repository (TER) or using composer. The extension won't need any further configuration!
If you're already running an earlier version of this extension, no problem! You'll only need to make a few small changes in the user rights, so all users will have access to the proper input fields; you'll find more information on that in the manual.
Since SEO is such an important part of maintaining a website, we advise you to test if everything is working right. As this is an open source project, you can suggest enhancements and bug fixes at the project's GitHub page. Your feedback is always appreciated! Happy updating!
A big thanks to the contributors!
Both Yoast and MaxServ are businesses working with an open source model, and greatly value contributions from the community. Besides our own teams, we'd like to thank the following people for their contributions to Yoast SEO for TYPO3 2.0: Bernhard Berger, Christoph Buchli, Eric Chavaillaz, Riccardo De Contardi, Totto Goldländer, Aleksi Kaistinen, Hendrik Putzek, Simon Schmidt, Preben Rather Sørensen, Kay Strobach, Stefan Varvoreanu, Timo Webler, Nikolaj Wojtkowiak-Pfänder, Cyril Wolfangel, Tobias Wollender and Giulio Zulian.
Perhaps you'd like to contribute to the extension? We'd love your help! Contact us for more information by email or on Slack.
Read more: SEO for TYPO3 Premium »
Coming up next!
Event

December 09, 2023

Team Yoast is at Attending, Organizing, Sponsoring WordCamp Ahmedabad 2023! Click through to see who will be there, what we will do, and more!

See where you can find us next »

SEO webinar

12 December 2023

Learn how to start your SEO journey the right way with our free webinar. Get practical tips and answers to all your questions in the live Q&A!

All Yoast SEO webinars »