Yoast SEO 16.8: Supporting new languages with Slovak and Norwegian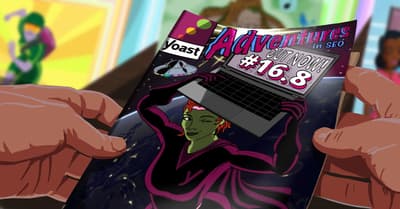 Many writing tools are English-focused and don't work properly with other languages. At Yoast, we've been making our innovative readability tools available in many languages from the beginning. Our team of linguists tailors our analyses to every language, making sure that it makes sense and delivers proper results. In Yoast SEO 16.8, we add language support for Slovak and Norwegian.
Norwegian readability assessments
Making your content readable and understandable for a large audience is one of the best things you can do for SEO. Hard to read texts simply tend to scare away people. In addition, search engines might have more trouble understanding what you mean when you write complex, incredibly long sentences.
At Yoast, we aim to fix this problem. Our readability tools can analyze your text and give suggestions based on proven best practices. While some of the checks work independent of language, there are many we tailor specifically for your language. At the moment, we have almost twenty languages we support – from English to Spanish and French to Russian.
In Yoast SEO 16.8, we're adding two additional European languages: Norwegian and Slovak. For Norwegian, this means that the readability analysis fully works, since we've added support for transition words, sentence beginnings, and passive voice assessments. Since Yoast SEO 15.6 our Premium SEO analysis in Norwegian has been working, meaning it also recognizes different word forms you're using:
Slovak readability and word forms
The second language we're adding is Slovak. Slovak doesn't just get full readability support but also support for our word forms feature. This state-of-the-art language feature helps you improve your content in a much more natural way. It makes the Yoast SEO readability analysis smarter and its recommendations easier to apply.
With word forms, you get a more flexible analysis. You can target more variations of your focus keyphrase, as it recognizes many different grammatical forms of your keyphrases. This makes it easier to see if a text is over or under-optimized. You get an analysis that is more in tune with the real world as it considers many more factors, just like a human would.
What's more, if you have Yoast SEO Premium, you can combine the word forms feature with the related keyphrase and synonyms features to take your content to a whole new level!
Reminder: have you checked out the SEO workout?
In Yoast SEO 16.6, we introduced a new concept: SEO workouts. The first workout helps you rank your cornerstone content articles by improving the internal linking of them. It's a handy, step-by-step tool that gives an easy workout that'll surely improve your SEO.
We have more SEO workouts on the way, but be sure to check out this first one!
WooCommerce SEO 14.3: fix for missing product variables
In Yoast SEO 16.7 we've made working on SEO easier for people using WordPress as a headless CMS. Unfortunately, in our WooCommerce SEO plugin, this caused some product identifier replacement variables not to work in the meta description when retrieving posts using REST requests. In WooCommerce SEO 14.3, we've fixed this bug by caching the product identifier replacement variables to make sure they're always available. If your site is running on headless WordPress, make sure to update to the latest version of WooCommerce SEO.
Update to Yoast SEO 16.8
Yoast SEO 16.8 is out today! This release comes with an updated readability analysis with support for two new languages: Norwegian and Slovak. We are nearing the twenty languages — a great feat — and we have many more languages planned.
Coming up next!
Event

December 09, 2023

Team Yoast is at Attending, Organizing, Sponsoring WordCamp Ahmedabad 2023! Click through to see who will be there, what we will do, and more!

See where you can find us next »

SEO webinar

12 December 2023

Learn how to start your SEO journey the right way with our free webinar. Get practical tips and answers to all your questions in the live Q&A!

All Yoast SEO webinars »