Yoast SEO 12.7: Cleaning up and fixing bugs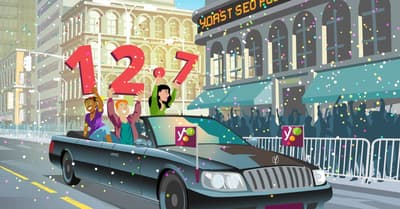 Yoast SEO 12.7 is out today — signaling the last release of 2019. This release is all about cleaning up and fixing bugs. Since we have a two-week release schedule, we can quickly respond to any bug we might find. In this post, you'll find out more about this release. Plus, you can get Yoast SEO Premium for cheap in our Holiday Calendar sale: today only!
On the importance of bug fixing
We've always prided ourselves in releasing a product of high quality. Unfortunately, issues do pop up and we do our best to solve these depending on the severity of the issue. This is one of the reasons we have a two-week release schedule. For some, it might feel we release way too often, but for us, this is a great way to get fixes out as quickly as possible, without having to resort to patch releases. Having a good system in place for handling and resolving bugs is one of the pillars of coding awesome, stable software.
Every release, we fix a number of bugs from our backlog, plus a selection of new ones that need attention. In Yoast SEO 12.7, we also fixed a couple of bugs with the input of Saša Todorović. These concerned a bug where sub-sitemaps were rendered for non-public custom post types, plus a bug where nested gallery images were not included in the image count in the sitemap. In addition to the bug fixes, we improved the security of the plugin by adding output escaping.
Save 25% on Yoast SEO Premium: today only!
Update December 11, sale is over.
This holiday season, we're counting down with an awesome holiday calendar. Each day, you get a nice surprise — ranging from free webinars to discount on Yoast products. December 10 — which is today! —, you'll get a whopping 25% discount on Yoast SEO Premium. Now is the time to get acquainted with features that'll help save time and improve your work, such as:
Of course, with Yoast SEO Premium you'll also get access to our awesome support team.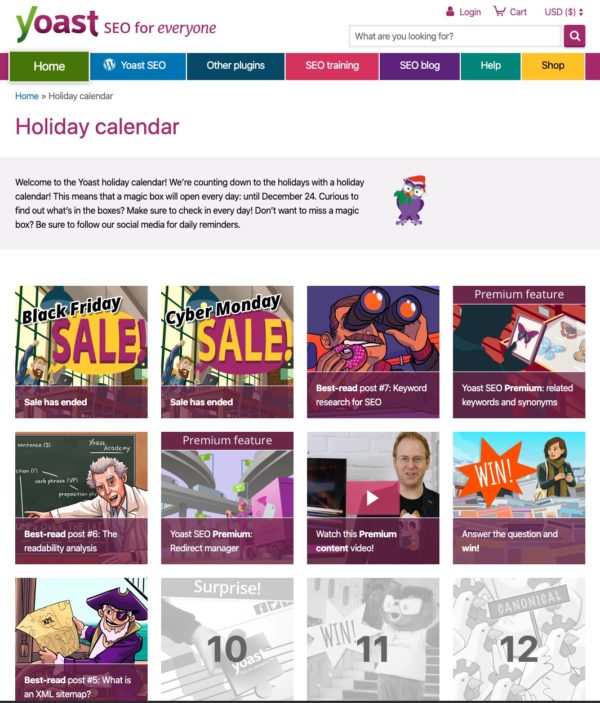 Update now to Yoast SEO 12.7
That's it for this release of Yoast SEO. We've fixed a number of bugs and cleaned up the code to make Yoast SEO perform even better. Don't forget to take advantage of today's discount on Yoast SEO Premium! It'll surely help you kick-start your new year!
Coming up next!
Event

December 09, 2023

Team Yoast is at Attending, Organizing, Sponsoring WordCamp Ahmedabad 2023! Click through to see who will be there, what we will do, and more!

See where you can find us next »

SEO webinar

12 December 2023

Learn how to start your SEO journey the right way with our free webinar. Get practical tips and answers to all your questions in the live Q&A!

All Yoast SEO webinars »