Yoast SEO 12.5: Behind the scenes improvements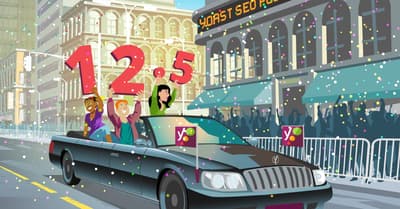 These last couple of months here at Yoast SEO HQ have all been about building better things. Behind the scenes, we're making good progress at getting our flagship plugins ready for the future. While we're busy building the future, we also stick to our regular two-week release schedule, which means it's time to introduce Yoast SEO 12.5.
Fixing bugs and behind the scenes scaffolding
Yoast SEO 12.5 is one where most of the work went on behind the scenes. We're working on improving our codebase and will be releasing something cool pretty soon. To get that done, we need to do some cleaning up.
Besides getting ready for future releases, we've fixed a number of bugs. One of those bugs happened for terms where keywords and snippet preview data would be synced across all languages in a MultilingualPress multisite environment. Another bug misplaced visually hidden text in several elements inside the Snippet Preview. We've also deprecated the old Search Console integration as that won't be returning in that same shape or form.
A reminder about support for older versions of WordPress
With yesterday's release of WordPress 5.3, we will return to our initial position of only supporting the latest two versions of WordPress. In this case, that's WordPress 5.2 and WordPress 5.3, and not versions before that. This means we'll end our support for WordPress 4.9, which we've supported longer than usual to allow people to transition to WordPress 5.0 and ease over people to the classic editor or block editor. Luckily, the vast majority of you have probably updated to the latest versions.
In WordPress 5.2, the core team upped the minimum PHP requirements from an ancient 5.2 to the slightly less ancient 5.6. By supporting the last two versions of WordPress, we can now develop our software using PHP 5.6. This means that we can develop faster and more securely. Read Joost's post on supporting older versions of WordPress.
Update now to Yoast SEO 12.5
Yoast SEO 12.5 is a fairly basic release with lots of stuff going on in the background. We've fixed a number bugs and helped Yoast SEO get ready for future improvements.
Coming up next!
Event

December 09, 2023

Team Yoast is at Attending, Organizing, Sponsoring WordCamp Ahmedabad 2023! Click through to see who will be there, what we will do, and more!

See where you can find us next »

SEO webinar

12 December 2023

Learn how to start your SEO journey the right way with our free webinar. Get practical tips and answers to all your questions in the live Q&A!

All Yoast SEO webinars »