Yoast SEO 12.5.1: Patch release for time-offset issue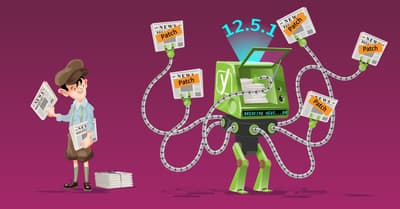 Today, we're releasing Yoast SEO 12.5.1. It contains a patch to make sure the publication date of your posts is picked up correctly by Google, so the right time will be shown in the search results. Currently, the time shown in the results might differ from the actual publication time, depending on the time zone you're in. This patch release is mostly important for news sites, as on these sites the exact timing of the article matters the most.
What's the issue?
If you've updated to WordPress 5.3 and published a number of new posts, you might have seen an incorrect publication time of your article in the search results. This issue is caused by a faulty time offset, which might be originating from Yoast SEO (Premium) and/or WordPress 5.3.
A lot of work went into WordPress 5.3 to update the way it handles dates and times. Unfortunately, this change was not without issue. Both Yoast SEO 12.5 as well as WordPress 5.3 have a bug which leads to outputting a slightly offset publishing time.
The WordPress issue will be fixed in WordPress 5.3.1. We thought it best to push out an update for our plugins as soon as possible. So if you update to Yoast SEO 12.5.1 the issue will be fixed, even if you're still on WordPress 5.3. Our News SEO plugin already had everything in order, so this was unaffected by this issue.
For which kind of sites is this patch release important?
The exact publication time of an article isn't crucial for most sites. If your site is a news site though, bringing the latest news on hot topics, you probably want to show in the search results that your article is the most recent article on that topic. When this applies to your site, we'd recommend updating it to Yoast SEO (Premium) 12.5.1. But if you have another type of site, feel free to update as well, as it's always best to have the latest version of our software running on your site. 
TLDR;
If you have a news site we recommend to update to Yoast SEO 12.5.1.
Coming up next!
Event

December 09, 2023

Team Yoast is at Attending, Organizing, Sponsoring WordCamp Ahmedabad 2023! Click through to see who will be there, what we will do, and more!

See where you can find us next »

SEO webinar

12 December 2023

Learn how to start your SEO journey the right way with our free webinar. Get practical tips and answers to all your questions in the live Q&A!

All Yoast SEO webinars »