Yoast SEO 12.3: Transition words in Hungarian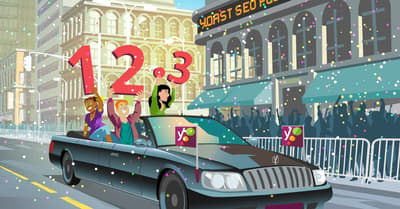 While some of our checks are independent of languages, Yoast SEO has special skills to adapt the various content analyses to different languages from around the world. In Yoast SEO 12.3, we're taking the first steps to add another language to the list: Hungarian. In addition, this release features a number of enhancement and fixes. Read on to find out more!
Yoast SEO is learning a new language: Hungarian
Every time we plan on adding a language, we need to see how and what we need to do to get it to work in the plugin. Not every language follows the same rules, so we do research and test how to best go about adding a new one. We have a team of linguists, assistants and developers doing the hard work. Their team lead, Manuel Augustin, recently wrote a post describing how we make Yoast SEO understand your language.
That's not to say we do everything by ourselves. We truly value community input and we need it if we want to reach our goals. In this release, you'll see one of those community efforts. Thanks to the hard work of 9abor, we can now say our first words in Hungarian! We start off by adding support for the transition word assessment for this language. More to come.
On our knowledge base, you can find the complete list of all available languages and a guide on how you can make Yoast SEO available in your language.
Other fixes and improvements
Yoast SEO 12.3 features a number of fixes and enhancements. In Yoast SEO Premium, we fixed a bug that prevented you from interrupting the internal linking tool during updating. We've improved user input validation feedback and suggestions for error correction.
Plus, we've added a new floating Save changes button on Yoast SEO admin pages. You'll see this when the normal button isn't visible in the browser window. We've added a new filter called wpseo_sitemap_http_headers which allows filtering the HTTP headers we send for XML sitemaps. Last but not least, Weston Ruter added a code change to add the CSS for the Yoast SEO admin bar to the AMP dev mode. This makes sure that the CSS will always load properly, even if there is a lot of CSS on a page.
Update now to Yoast SEO 12.3
Yoast SEO 12.3 is out today and brings a number of improvements. We've started to add support for a new language, namely Hungarian. In addition, we've improved input validation and added some changes that will help the admin bar load at all times. Hope you enjoy this release!
Coming up next!
Event

December 09, 2023

Team Yoast is at Attending, Organizing, Sponsoring WordCamp Ahmedabad 2023! Click through to see who will be there, what we will do, and more!

See where you can find us next »

SEO webinar

12 December 2023

Learn how to start your SEO journey the right way with our free webinar. Get practical tips and answers to all your questions in the live Q&A!

All Yoast SEO webinars »