Why you should stop using tags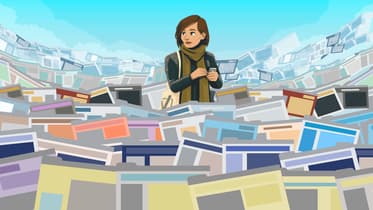 Tags are very popular. On Instagram, we add tags to our posts to help people find them. However, using tags in that way on your WordPress site is devastating for your rankings. Even if you think that you're not using a lot of them, make sure to read this post. In it, I'll explain how tags work and why using way too many can severely damage your rankings. After that, I'll tell you how they should be used (because they're not bad altogether). Finally, I'll give you some tips on how to clean up your site if you've accidentally used too many tags.
What happens on your WordPress site when you add a tag?
Tags should be used to categorize your posts. To make it easier to find a certain article in the big pile of posts you've written. Tags in WordPress are like categories. Be aware that with every one you add, WordPress will create a new page: a tag page. All articles that have the same tag, will be bundled there.
So for every tag that you add in WordPress, you're adding a new page to your site. And the content on this page is often very thin. It only contains a link to the articles you've used the tag for. At Yoast, we regularly encounter sites that have thousands of tag pages and only hundreds of blog posts.
What happens to your rankings if you add too many tags?
Every tag you add inevitably leads to an extra page Google needs to crawl through. That'll make crawling through your website more difficult. And, to make matters worse, every tag leads to a thin content page. A page Google really dislikes. If you have more tags than posts, you'll have more 'bad and thin content pages' than you have high-quality content. And Google hates thin content. Sites with a lot of thin content don't rank well. Thus: if you're using too many tags, your rankings will drop.
How should you use tags on your website?
Think of your tags as a closet and think of your posts as pieces of clothing. Of course, you understand you can put your clothes in a closet. That makes sense. It'll clean up your room. It does not make sense to add more closets to your room than the number of pieces of clothing you own. You'll end up with empty closets that take up a lot of room. You should never have empty closets. So, if you have around 90 posts, limit the number of tags to about 30. Try to keep your tag to post-ratio under 1:3.
I understand why you want to use tags differently for Instagram. On Instagram, they're used to search through Instagram posts. They're used to search through your Instagram posts, but also to search through the posts of the billions of other users on Instagram. It makes sense to add more of these kinds of tags because you're adding your post to a group of other posts about a certain tag. Tags on your website, however, are only used within your website. It does not make sense to use those tags as you use them on Instagram. In fact, if you use tags like that, your posts will be harder to find on Google.
But what about my internal search?
Some people use tags to make sure that people can find their posts via the internal search of their site. That kind of makes sense, as the native internal search engine of WordPress is not that good. Solving that problem via tags is not the answer though. You should make sure to set up a good internal site search. Please set up an improved internal site search with Algolia in Yoast SEO Premium. It'll give you great internal search functionality, without getting on Google's bad side by creating a bunch of thin content.
What to do if you've added too many tags
If you have added a lot of tags to your website, you'll need to get rid of these pages. The best thing is to delete and redirect these tag pages to something useful. If there's only one blog post in a certain tag, you could just redirect it to that blog post. That will greatly reduce the number of tag pages. If you have a big site with lots of tags, this will be a lot of work. But you really need to clean it up in order to keep ranking (or start ranking). Delete and redirect those tag pages. At Yoast, we're currently working on a new workout that helps you clean up your tag pages. This will help you clean up your site and optimize your site structure. Check out our current workouts to get an idea of what they can do for you.
Read more: How to optimize your categories and tags for Google »
Coming up next!
Event

December 09, 2023

Team Yoast is at Attending, Organizing, Sponsoring WordCamp Ahmedabad 2023! Click through to see who will be there, what we will do, and more!

See where you can find us next »

SEO webinar

12 December 2023

Learn how to start your SEO journey the right way with our free webinar. Get practical tips and answers to all your questions in the live Q&A!

All Yoast SEO webinars »