Unleashing the Quix bookmarklet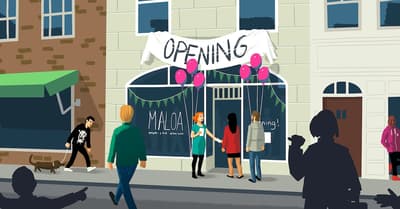 I've been working on a secret (side) project for 3-4 months now, way longer than I ever intended to work on it, but it's now ready for release. I'm ready to show you Quix, a tool I think is very cool, which I've shared with quite a few of my friends already who all like it as well.
Quix is an extensible bookmarklet, that allows you to easily access all your bookmarks and bookmarklets, across all your browsers, while maintaining them in only one spot. All you have to do is remember the shortcut for the bookmarklet, so, basically, it's like a command line for your browser.
Check out the video:
Quix isn't a new idea, it's based on an idea by one of my all time heroes Shaun Inman called Shortwave. Shortwave had a lot of things I wanted to add to it though, so I made my own version and added the ability to do Greasemonkey style scripting and stylesheet additions with it as well.
Quix comes with a wealth of built in commands, but the best thing about is that it's fully extendable. I can only say one thing: go forth and play, and let me know what you think of it!
Coming up next!
Event

December 09, 2023

Team Yoast is at Attending, Organizing, Sponsoring WordCamp Ahmedabad 2023! Click through to see who will be there, what we will do, and more!

See where you can find us next »

SEO webinar

12 December 2023

Learn how to start your SEO journey the right way with our free webinar. Get practical tips and answers to all your questions in the live Q&A!

All Yoast SEO webinars »