How to write great product descriptions in Shopify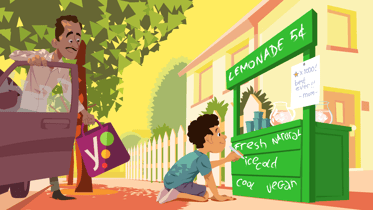 How you describe your product can make or break a sale. A unique product description gives you a chance to stand out from all those stores that use the descriptions provided by the manufacturer. It helps build trust with the audience, taking away any reservations about the product or your Shopify store. Find out how to write excellent product descriptions in Shopify.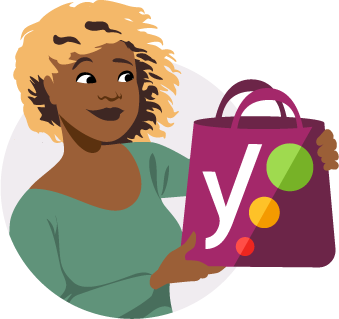 Out now: Yoast SEO for Shopify!
We've officially released our new Yoast SEO for Shopify app! So now you can enjoy the benefits of Yoast SEO on your Shopify store too. Read more about our Shopify app on yoast.com, or go straight to the Shopify app store and start your free trial of Yoast SEO for Shopify!
Why you should put the effort into your product descriptions
Sometimes, you encounter product descriptions on Shopify that don't make sense. These are simple lists of a few features of the product or just seemingly random words that don't correctly describe the product.
For instance, try to make your way through this description we found online:

Say what now?
Simply listing a product's specifications or going in hyperbole mode describing it as the best thing ever, doesn't allow the customer to form a connection with the product. You have to list the benefits of a product and what problems it solves for the consumer. Great product descriptions are an essential part of Shopify SEO.
Write for humans so machines can understand
Writing a good product description helps people discover if that product is meant for them while also making sure that search engines understand what that product is all about to rank it for the relevant terms.
When you can't read up on the product, you are less likely to buy it from that particular store. People use a combination of factors to determine what to buy and where to do that. With an accurate product description, you remove barriers, and you'll offer consumers a much better shopping experience.
Besides that, you can use your style of product descriptions to give your store or products a certain charm. Developing a distinct tone of voice can help you stand out from the crowd. Of course, your style has to fit your brand, or it will be off-putting for customers.
Things to look out for when writing product descriptions
It sounds like a no-brainer, but your product description should tell your customer all they need to know about the product. But, it shouldn't be filled with too much fluff, as that can be off-putting. They are looking for a solution to their problem and often need it quickly. Plus, you want to get the customer to convert as soon as possible, right?
While writing your product descriptions, you should avoid using words that only have meaning for people familiar with the product — in other words, jargon and techspeak. And, it shouldn't be just about how fantastic you are. You are offering a solution, so talk about that in words that make sense and keep away from hyperbole — language that describes something as better or worse than it really is, says the Merriam-Webster dictionary. Of course, if you or your products have won accolades, feel free to mention these.
Your product descriptions should be easy to read and easy to scan. It helps to add bulleted lists to break down long paragraphs into easily digestible chunks. In our content analysis in Yoast SEO for Shopify, we added a check for this, to help remind you to add lists while writing your product descriptions in Shopify.
Don't forget to think about SEO while writing your product descriptions, but don't make everything for Google. You are writing for people, not for machines. Focus on their behavior and actions.
Also, we have more tips on how to improve your product descriptions and how to improve the SEO of your product pages in Shopify.
Examples of great product descriptions in Shopify
We want to present some exciting product descriptions we found. Now, in no way do we pretend that these have proven to be successful — we think these are some great examples of descriptions that stand out. We can't see the numbers of any given Shopify store, so we can't be sure what "success" means, so take it with a grain of salt. Use them for inspiration!
Example 1: Taylor Stitch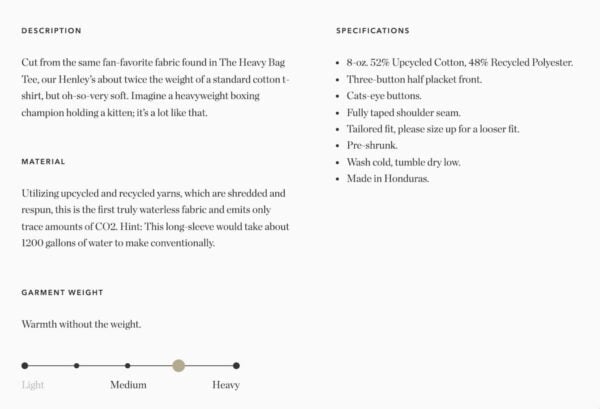 All you need and more from this product description by Taylor Stitch. It gives you a great sense of the uniqueness of the product — and the company that made these. What's more, they found a very telling way to describe the heaviness yet tenderness of this particular product. That's hard to pull off well!
Example 2: Colourpop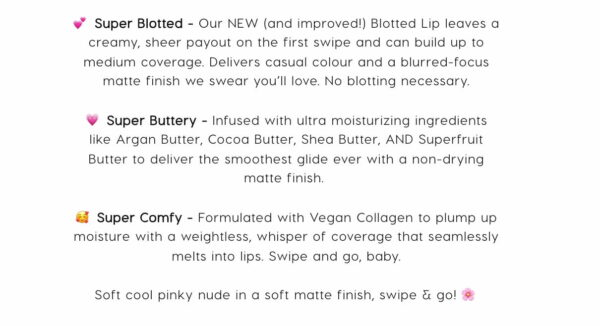 Colourpop is a trendy Shopify store selling makeup and skincare products. The people running the store are very good at giving its products a certain charm. Not only do they adequately describe their products and their advantages, but they also use a great structure to make it easy to scan and read. They don't even have to use too much hyperbole to get their message across.
Example 3: Holstee

For some products, it makes sense to break up the product descriptions into a short introductory one and a longer one further down the page. This is what Holstee does on its Shopify store. The paragraph above gives you a good sense of what this product is about, what it does, and how you can use it. Please scroll down on the page to see a lot more background about how the product came to be, how to best use it, and a lot more. If you add more relevant content to your product descriptions, you might have a bigger chance of ranking for those.
Example 4: Decathlon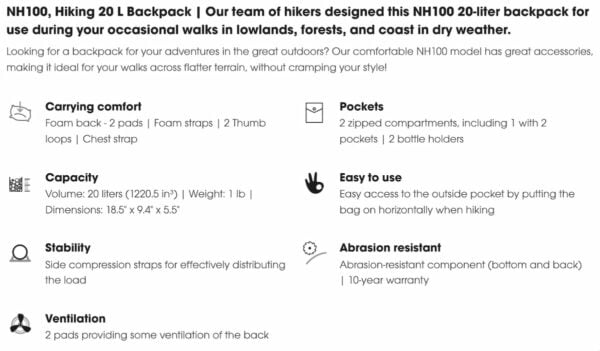 While not the most extended text in the history of product descriptions, Decathlon makes excellent use of supporting icons and text to make descriptions scannable and insightful. It gives a good idea of who made this product, for which audience to use under which circumstances. Customers can decide instantly if this is the product that warrants further investigation or if they should move on to the next one.
Example 5: Caseology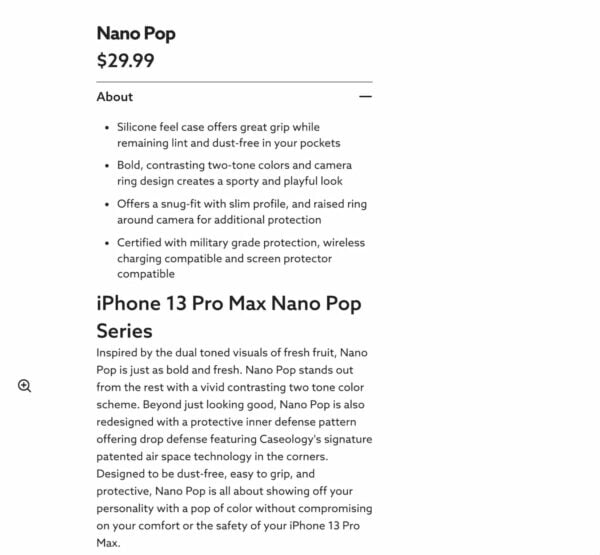 One of the most powerful tools in your writing kit is the bulleted list. Especially for product pages, adding a good list makes it much easier for the customer to scan its most essential features. In this example, Caseology provides consumers with a good feel for the product. The list answers most questions, while the paragraph below describes why this product stands out from all the others. Yoast SEO for Shopify reminds you to add lists.
How Yoast SEO for Shopify helps you write better product descriptions
We built the Yoast SEO for Shopify app to help you get more out of your online store. Not only does it make SEO more straightforward, but it also enables you to write better content that will help you make more money. For this, we added the SEO analysis and readability analysis to the app. What's more, we tailored these to work with Shopify and product-related content properly.
The readability analysis in Yoast SEO for Shopify
The readability analysis in the Yoast SEO for Shopify app is about making sure that your product descriptions are easy to read. It keeps an eye on the length of the paragraphs, as long walls of text don't work for anybody—short and sweet help. The same goes for your sentences. People don't connect with long and winding sentences — they zone out and wonder what they just read.
The readability analysis also checks your text for the use of too much passive voice. Passive voice makes your text hard to read and distant. It is better to write in an active voice. We already mentioned the list check that will suggest adding a list to your product description as these can work wonders. Do try it out!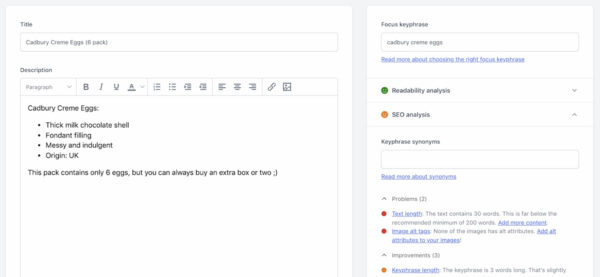 The SEO analysis in Yoast SEO for Shopify
The readability analysis in Yoast SEO for Shopify helps make your content rank well in the search engines. It checks if you've used enough text in your product description and whether you've used your focus keyphrase — your product title — in all the right places, from the SEO title to image alt text and the meta description to the slug of the URL.
The SEO analysis also checks if you've added enough images and if these images have enough metadata so search engines can understand them. The SEO analysis does a lot more, and we encourage you to read up on what Yoast SEO for Shopify can do for your online store.
Automatically generating product descriptions in Shopify
There are a lot of developments around artificial intelligence, machine learning, and natural language processing and using these technologies to generate content for your pages automatically. While this technology has come leaps and bounds over the past year, it is not advisable to automatically create the product descriptions in your Shopify store. We understand that it is hard work to write all those pieces of text, but it is still the most valuable option.
That's not to say you shouldn't use these AI copywriters — they can be a great help and can kickstart your writing process. At the moment, they are not good enough to write everything by themselves without a little human help. In addition, Google is still not keen on content that an AI writes, although that might change shortly.
Product description behind a tab in Shopify
In online stores, it's a widespread practice to save some room and put descriptions and specifications behind a tab. Doing so cleans up the interface and might make room for some meatier pieces of content as product descriptions. There is some risk to this, though. While Google said text in tabs is fine, a messy implementation might make it harder for them to read it.
What's more, product descriptions in a tab might influence your conversion rates. Properly test the different variants. You have to see which one works best. Also, pay special attention to your performance on mobile devices as this might differ from desktop.
Have you tried the Yoast SEO for Shopify app?
Building awesome product pages and writing great descriptions will become easier with Yoast SEO for Shopify. This app will give you everything you need to write about your products in a way that both your customers and Google will enjoy. Start your FREE Yoast SEO trial now!
Read more: Shopify SEO: the ultimate guide »
Coming up next!
Event

October 04, 2023

Team Yoast is at Attending, Organizing Yoast Contributor day 2023 - October edition! Click through to see who will be there, what we will do, and more!

See where you can find us next »

SEO webinar

03 October 2023

Learn how to start your SEO journey the right way with our free webinar. Get practical tips and answers to all your questions in the live Q&A!

All Yoast SEO webinars »