Pagination & SEO: best practices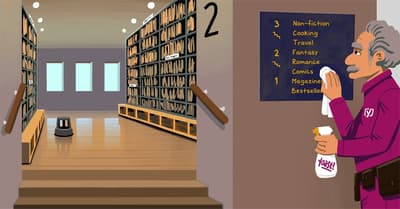 Paginated archives have long been a topic of discussion in the SEO community. Over time, best practices for optimization have evolved, and we now have pretty clear definitions. This post explains what these best practices are. It's good to know that Yoast SEO applies all these rules to every archive with pagination.
Indicate that an archive has pagination
When a search engine crawls page one of an archive, it needs to know it's a paginated archive. For the longest time, the only way for it to know that something was a paginated archive is when it found a "next" or "previous link". This was solved by the introduction of rel="next" and rel="prev" link-elements, to be applied in the head of a page, a topic we've written about before.
For a while, there was a discussion in the SEO community about how to combine this with rel canonical. Should page 2 and further of an archive have a canonical link to page 1, or to itself? The idea was that you mostly want visitors to end up on page 1 of an archive. That page is usually the most relevant for the majority of users.
Google is very clear now: each page within a paginated series should canonicalize to itself, so /page/2/ has a canonical pointing to /page/2/.
While Google recently announced that it isn't using rel=next/prev anymore, it doesn't change our advice. Yoast SEO will continue to automatically handle pagination for you as Bing and other still rely on this for discovery.
Should page 2 etc. be in the search results?
For a while, SEOs thought it might be a good idea to add a noindex robots meta tag to page 2 and further of a paginated archive. This would prevent people from finding page 2 and further in the search results. The idea was that the search engine would still follow all these links, so all the linked pages would still be properly indexed.
The problem is that in late 2017, Google said something that caught our attention: long-term noindex on a page will lead to them not following links on that page. More recent statements imply that if a page isn't in their index, the links on/from it can't be evaluated at all – their indexing of pages is tied to their processing of pages.
This makes adding noindex to page 2 and further of paginated archives a bad idea, as it might lead to your articles no longer getting the internal links they need.
Because of what Google said about long-term noindex, in Yoast SEO 6.3 we removed the option to add noindex to subpages of archives.
Annoying SEO side effects
So you can no longer keep page 2 and further out of the search results. This has the annoying side effect that Google Search Console might start to give you warnings. Specifically, it might warn you about duplicate titles and duplicate meta descriptions. You can safely ignore these warnings, a fact which we confirmed with Google representative, John Mueller:
I guess, in time, Google will stop showing these warnings for paginated archives in Google Search Console.
Read more: Why every website needs Yoast SEO »
Coming up next!
Event

December 09, 2023

Team Yoast is at Attending, Organizing, Sponsoring WordCamp Ahmedabad 2023! Click through to see who will be there, what we will do, and more!

See where you can find us next »

SEO webinar

12 December 2023

Learn how to start your SEO journey the right way with our free webinar. Get practical tips and answers to all your questions in the live Q&A!

All Yoast SEO webinars »