How to use storytelling in a blog post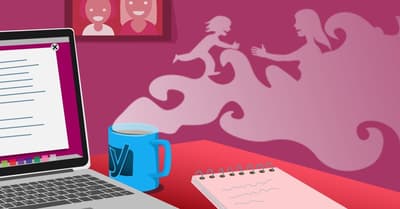 People like reading stories. Stories are a great way to captivate your audience. But how do you use stories in a blog post? And, how do you come up with ideas? In a previous post, I wrote about why you should use storytelling. In this post, I'll give you 6 tips on how to start using storytelling in your blog posts.
But first, let's start with a little story: 
Once upon a time, there was this young woman. Her name was Mary. Mary was a copywriter. She wrote wonderful content for travel agencies and several magazines. Mary used a lot of storytelling in her work. She was very good at it. But last week, her inspiration was terribly low. She was a bit ill. Nevertheless, her deadlines were approaching. Mary felt stressed. To meet her deadlines, she added some stories from her own experience to one of her articles. She was afraid her editor would frown upon that, but he actually loved it. And, so did her readers.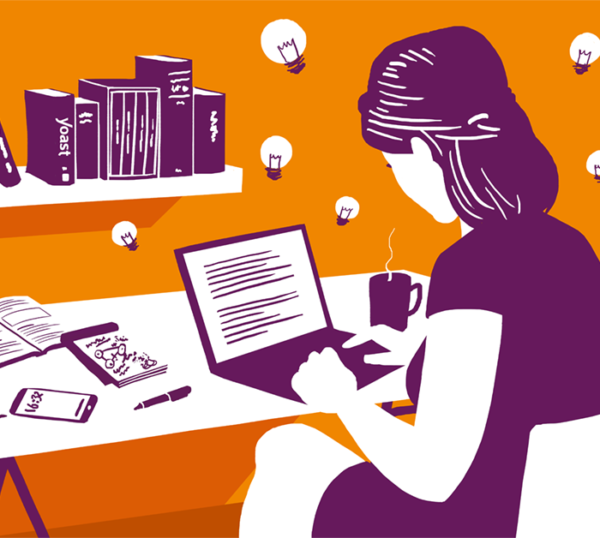 Tip 1: Use stories as examples
If you do not know how to start with storytelling, then start using stories as examples. Of course, you don't have to start every story with 'once upon a time'. You can use short anecdotes or stories from your readers to make a blog post more entertaining. Examples make your blog post lively and nice to read.
Tip 2: Get inspiration from your own world
Coming up with ideas for stories can be difficult. So, use the world around you for inspiration. A little talk with a neighbor, a funny thing your daughter did, something that happened during your lunch break: these are all little stories. Lots of the stories I use in my posts come from my own experiences. Mary, in the story I wrote at the beginning of this post, is actually me. The story about Wende, from my previous post about storytelling, really happened. Wende is my daughter. You don't need to do extensive research for every story. Stories are everywhere.
Tip 3: Make sure your story aligns with the message of your post
If you use a story in your blog post, you need to make sure that the story aligns with the message of your post. Stories are fun and nice to read, but they only become powerful if they actually mean something. Every story has a meaning, something you want people to learn from that specific story. The meaning of the story should align with the message of your post.
The story about Mary I used in this post is about someone who is using storytelling. This post is about storytelling. Mary has a hard time coming up with ideas for a story. She decides to get inspiration from her own world and writes a personal story, which turns out nicely. In this post, I'm advising you to get inspiration from your own world and make sure to add a personal touch to a story. The story about Mary aligns with the message of this post.
Tip 4: Use the 4 elements of storytelling
In my opinion, a good story needs 4 elements. I distinguish a character, a problem, an action, and a solution. Other writers distinguish similar elements (e.g. Fog et al;or katiekazoo.com) If you write a story, try to put these four elements in it. You'll probably do that without giving it much thought. Let's look at the four elements of storytelling in a bit more detail:
You need to introduce a character. In my story that's Mary. A main character that is perfectly happy does not make for a good story. The character should aspire to something or solve something. The character needs a problem. Mary's problem was her lack of inspiration. The third thing you need is an action. A story requires the main character to do something to solve the problem. Mary took a chance and added some personal stories to her copywriting. The last thing in a story is a solution. The message is the moral of the story. In this case, the message is that writing from personal experience can help you when you lack inspiration.
Tip 5: Make it personal and relatable
Try to make your stories personal. Write a story about someone people can relate to. People like people. Stories are more powerful if people are able to emotionally relate to the main character. Add details, make your character into someone readers understand and relate to.
Tip 6: Add images
My last tip for powerful storytelling is to add images to your stories. If you tell a story about a person who is using your product, add a picture of this person. That'll make the person easier to relate to. Add an illustration to your story. Illustrations will make the story easier to grasp. It will make your message more clear. And, it will make it more fun.
You can also add a Web Story to your page to really tell your story in a visual way. This is a series of images or other types of content that you can view after one another (much like an Instagram story). And it's probably easier than you think. Edwin can tell you all about it in his post on Google Web Stories in WordPress, so give it a try!
Conclusion on how to use storytelling
Storytelling doesn't have to be a 'grand thing'. There are many ways to implement it. Draw inspiration from your own experiences and write stories that fit the message of your post well. Using interviews is also a good way of telling a story. You'll get a personal story through an interview. And if you would like to make your blog a little more personal or more fun, try to use anecdotes. Little stories. Things that happened to you. These little anecdotes, examples, personal experiences will just add that personal touch to your blog that makes it so much more enjoyable to read.
If you are feeling a bit more adventurous and want to use storytelling to create something complete different, you can also create a digital story in WordPress. It's easier than you think! In the next post in this series about storytelling, I'll give tips on how to use storytelling on an eCommerce website.
Read more: Blogging: the Ultimate guide »
Coming up next!
Event

December 09, 2023

Team Yoast is at Attending, Organizing, Sponsoring WordCamp Ahmedabad 2023! Click through to see who will be there, what we will do, and more!

See where you can find us next »

SEO webinar

12 December 2023

Learn how to start your SEO journey the right way with our free webinar. Get practical tips and answers to all your questions in the live Q&A!

All Yoast SEO webinars »