Start contributing to open source: Pro tips, and more, from Felix
Two weeks ago, Joost shared his vision on open source. Today, we introduce yet another WordPress fanatic: Felix Arntz. As a freelancer Felix works part-time for Yoast. Half of that time he's working on and consulting with the SEO plugin, and the other half Yoast sponsors him to contribute to WordPress core, mainly focusing on the multisite functionality. Learn what open source means to him and get pro tips on how to start contributing to an open source project yourself!
Q. Why is open source so important to you?
"For me personally, there are tons of reasons other than that I simply believe in it. Open source has given me work, new friends, the chance to travel the world, the trust and resources to improve as a developer and as a person. It has given me a passion, and every day when I go to work (which means I get up out of my bed and turn on the computer, in whichever country that may be), I'm looking forward to it."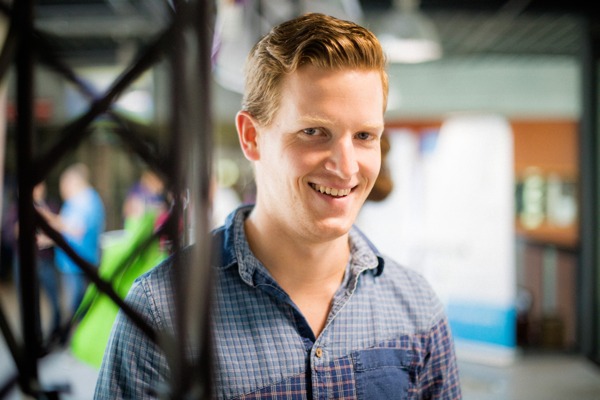 Q. In what way do you contribute to open source projects?
"I have been active in the contributing to open source through the WordPress ecosystem for over five years now. It really escalated when I started contributing to WordPress core, which was in mid-2015 when I went to my first WordCamp. I am a core committer and regularly involved in WordPress core development, with weekly meetings, discussing tickets, writing and reviewing patches. I also quite regularly publish open source plugins or libraries, and even small code snippets that have helped me, but might also help someone else – that's the beauty of open source: in some ways you're crowdsourcing your development. Occasionally I also contribute to open source projects that I'm interested in outside of the WordPress bubble, to get some knowledge about other projects and how they are organized."
Q. Who is your open source hero?
"Phew, that's a tough one. There surely are many folks I admire. For a long time, Joost de Valk was my biggest idol, no kidding! He achieved so much from initially just writing a simple, good plugin, which is amazing and Yoast is now able to influence the ecosystem in so many great ways. By now I've personally come to realize that running my own company is not something I strive for because I prefer to focus on development full-time. I guess we're all different in our visions, and I am beyond grateful to be a part of the team that he, and the board, have created and shaped.
More recently, I'd say Alain Schlesser and Jeremy Felt are two people I want to highlight. I have learned a lot from them about development and open source, and they have enabled me to do great things around open source. I'm happy to call them friends, as much as the distance permits it, and to collaborate with them in the respective WordPress core areas, and I hope that through our discussions and with my contributions I am able to give them back something and support them as well."
Q. Does open source say something about the quality of the product?
"I wouldn't generalize that open source has better quality than closed source software. We all know how WordPress core is written, right? However, in my opinion, open source software has the better foundation to achieve high quality. Open source is powered by the developers, designers, accessibility experts, marketers, project managers, copywriters, translators, ambassadors, contributors of any kind, of the entire world – while closed source is usually powered by the folks from a single company.
Something else I want to highlight is security. Sometimes you hear arguments like "WordPress can so easily be hacked because its code is public". While it is true that people with evil intentions can find a security hole easier in that way, the same goes for all the hackers that want to use their powers in a good way, and, believing in the good in the world, I think there are way more of the latter category. A large number of security issues in WordPress are uncovered by people who aren't even typically active in the WordPress community, and this is thanks to open source. While companies that run a popular software usually have a solid security team, there is no chance that those few people are better than the entire pool of security experts who look at open source."
Q. When and what was your first open source contribution?
"That would probably be the first WordPress plugin that I ever published, which was in early 2013. It made embeds in WordPress responsive, back then responsive was more of a buzzword than it is today. Many WordPress themes back then didn't do a great job at it themselves. I would think that the plugin has been redundant for several years now, but there are still more than 2,000 people using it at this point, and even though I cannot maintain it anymore, it still has a special place in my heart."
Q. How do you learn from open source? And how can others learn from open source?
"There are so many talented people in open source from which you can learn. Like I said, talents from all over the world can participate. In the same way, other people who contribute to open source will learn from you. Especially for me as a freelancer, contributing to open source meant being part of a team, which I didn't have in my day-to-day job otherwise. The open source community and its spirit has elevated me to become a much better developer, and maybe even a better person."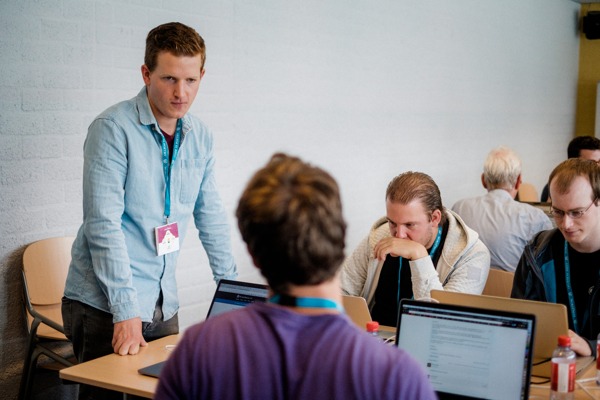 Q. Why is open source important to everyone?
"WordPress' goal is to "democratize publishing". In that regard, I see the goal of open source to be democratizing software development. Anyone can get involved and influence a project in ways that would be impossible to do in a closed source project. If you see the project moving into a direction where it contradicts your vision, you are free to create a fork, and either maintain it just for your own usage or gather fellow folks who share the same ideas. The GPL for example, the license that WordPress is based on, allows you to do pretty much anything with open source software. The important restriction is that anything derived from it needs to follow the GPL itself, which in my opinion isn't a restriction though. It just causes more people to learn about the benefits of open source."
Q. I want to contribute to open source! Where do I start?
I love to hear that! How you start of course somewhat depends on the project you want to contribute to. Most open source communities I have gotten in touch with were supportive and welcoming. They always hope to chat to a new contributor that will stick around and get more involved – no pressure though! Due to my involvement with the WordPress community, I can only give more precise tips about that specific community, but I'm sure that a lot applies to other communities as well.
Q. So how do I get in touch with the community?
"Something I strongly recommend is to attend an event of the retrospective community. By meeting people in person, you get a much better impression of how the people think, how they act, what they believe in, compared to when you only sit in front of your screen. Really, don't be scared to go to an event just because you are completely new. Meeting the community will definitely get you more excited if you had a good feeling about it, or it will keep you away from it if that community doesn't feel right to you. The latter might sound negative, but if that happened, trust me, you wouldn't want to be a part of that project anyway.
It's much more likely though that you will fall in love with the community and become more passionate about contributing to it. This is important because by following up on your contributions, staying in the discussions around a bug or enhancement ticket, you can make a much bigger impact. If you are interested in contributing to WordPress core, there are several resources about getting started. I have also given a few sessions at WordCamps about it, as on-boarding new people is a high priority for me. I hope to see you around sometime!"
Read more: 3 reasons why open source is so very awesome »
Coming up next!
Event

December 09, 2023

Team Yoast is at Attending, Organizing, Sponsoring WordCamp Ahmedabad 2023! Click through to see who will be there, what we will do, and more!

See where you can find us next »

SEO webinar

12 December 2023

Learn how to start your SEO journey the right way with our free webinar. Get practical tips and answers to all your questions in the live Q&A!

All Yoast SEO webinars »