Ask Yoast:
Ask Yoast: How to handle blog posts that will expire?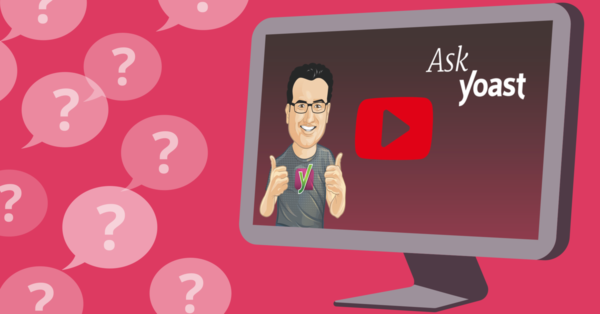 Two weeks ago we asked you to post your SEO question for Yoast on our Facebook page. We loved to see the questions coming in! We've chosen (what we considered) the best ones and in the weeks to come, we'll provide you with answers to the selected questions. The first question that got selected comes from Chris:
"How should blog posts be handled if they are simply announcing a current special, sale or something else that will expire and not be relevant the next month?"
Joost's answer
"Well, you don't handle the SEO of that. To be honest, there are a lot of posts on our site that we don't optimize for specific keywords, we don't do specific things to make that post rank. Just because we don't care. It's literally an announcement. In our redesign, we actually created a category Announcements and any post in there will usually not be optimized for a specific keyword. We will just let it go. We actually are thinking about hiding that category on some of our overview pages, because in the long run, those post might not be as interesting to read. But they might be very interesting for people to read when they're visiting your About Us page or other pages on your site. So these posts have a value for your brand and your business, but just don't have an SEO value. And that's fine, there is no need to worry about that."
Would you also like to see your SEO question answered by Yoast? Send your question to ask@yoast.com and you might get a personal answer by video!
Don't forget to keep an eye on our YouTube channel for the latest video updates. Or just subscribe to our newsletter!.
Ask Yoast series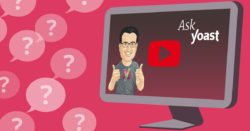 In the Ask Yoast series, we answer SEO questions from our readers. Ask a question too!