How to become a Shopify SEO expert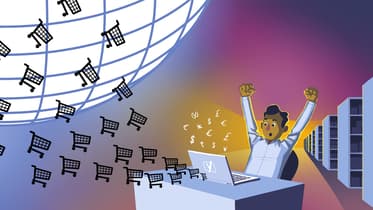 Becoming a Shopify SEO expert is on lots of people's to-do list. Maybe you have a Shopify store of your own, and you're wondering if you really need to hire someone to do it for you. Or perhaps you're interested in becoming an SEO expert and hiring your services out to other Shopify store owners. Either way, there's a lot to learn. But it might not be as difficult as you think! In this post we explain what you'll need to learn and how to get started.
You'll need general SEO knowledge
The basic elements of SEO are the same whichever platform you're working with. To become a real expert you'll need to know the general principles of optimizing a site and its content for SEO. It helps to have a good understanding of search engine algorithms too. If you already have a good understanding of SEO, great! Otherwise, you should work on that first.
Develop Shopify-specific SEO skills
Besides regular SEO knowledge, becoming a Shopify SEO expert means developing some specific skills and knowledge. Firstly, there's a lot to learn about ecommerce SEO, especially when it comes to optimizing product pages and category pages. You'll want to be able to work with structured data as well.
And of course, you should really know your way around Shopify and its intricacies. Out of the box, it's not considered to be the most SEO-friendly platform. But with a bit of know-how, you'll be well on your way to getting those product pages ranking in the search results. Or in Google's product listings. You can find lots more information about these topics in our ultimate guide to Shopify SEO.
Resources to help you
There's a lot to learn, so it's good to just dive in and start building up your knowledge and skills. How you learn is up to you! You could:
Follow an online course. Here at Yoast we have a lot of courses on SEO as well!
Read many articles about Shopify and SEO
See what the SEO community talks about on social media
Work on SEO for your own Shopify store
Try a variety of methods — they can all help you to become an expert on SEO and Shopify.
Yoast SEO is a great foundation
As you can see, becoming a real Shopify SEO expert isn't something you'll achieve overnight. However, using the Yoast SEO for Shopify app can easily get you halfway there!
Our easy-to-use app can get your technical SEO and structured data up to scratch in no time, with no specialist expertise required. You'll also get loads of help to optimize your content using our tried-and-tested readability and SEO analyses. So you can start working on getting pages to rank, and delve into the details as you go.
To help you build your SEO knowledge, Yoast SEO for Shopify also comes with free access to our Yoast SEO academy courses. With our interactive courses, you can learn all about SEO basics, technical SEO, ecommerce SEO and more. We've also got a tailor-made course to accompany the Yoast SEO for Shopify app, so don't miss that either.
Claim your free 14 day trial of Yoast SEO for Shopify
Start learning to be a Shopify SEO expert today
It's time to get started, and the sooner the better! Choose your own learning path and try things out on your Shopify store. There's always something new to learn when it comes to SEO, so keep building on your Shopify SEO expertise. Before you know it, you'll be a Shopify SEO pro.
Coming up next!
Event

December 09, 2023

Team Yoast is at Attending, Organizing, Sponsoring WordCamp Ahmedabad 2023! Click through to see who will be there, what we will do, and more!

See where you can find us next »

SEO webinar

12 December 2023

Learn how to start your SEO journey the right way with our free webinar. Get practical tips and answers to all your questions in the live Q&A!

All Yoast SEO webinars »