Yoast SEO 3.9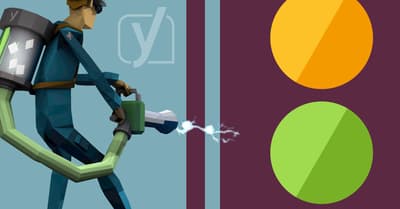 It's high time for a new release of our SEO plugins. Since moving to a two-week release schedule, we've fixed more bugs than ever and added some awesome new features. With version 3.9, we are gearing up for the big four-oh. In that last release of this year, we will add something remarkable.
But let's not get ahead of ourselves. Right now, we're talking about Yoast SEO 3.9 and the changes and enhancements it brings. So, let's get right to it, ok?
Yoast SEO 3.9
If you use the free version of Yoast SEO, then the first things you'll notice are the new banners. These are slightly less annoying, while still informing you of our premium products. Besides that, we've moved the reload button for Google Search Console from the header. It is now easier to find and use.
We've made it possible for other plugins and themes to add HTML namespaces, via the wpseo_html_namespace filter. By doing so, we've also made sure to prevent conflicts with other plugins and themes that also add HTML namespaces.
Yoast SEO 3.9 Premium received the same updates and fixes as the regular one, plus a better title update in the social preview section.
Video SEO 3.9
The Video plugin also received some great updates. We've added support for traditional Wistia video URL's and embed codes. To use this, it is recommended to re-index your video's. There's now a fallback for the detail retrieval of private Vimeo video's, so they will be recognized. The plugin now recognizes //player.vimeo.com/… type URL's. Force a re-index to use it on existing posts.
Local SEO 3.9
Our Local SEO plugin is undergoing some changes as well. The import function has been overhauled, and there is a new export for Yoast Local SEO locations. You can also find a second address line for business addresses that you can use for room numbers or floors, for instance.
Yoast SEO 4.0
In December, we'll be releasing version 4.0 of Yoast SEO. This release will come with a genuinely awesome new feature for Premium. We can't tell you too much about it. However, it is something a lot of you will find extremely valuable. Just a few more weeks…
Coming up next!
Event

September 27 - 28, 2023

Team Yoast is Sponsoring WordPress Accessibility Day 2023, click through to see if we'll be there, who will be there and more!

See where you can find us next »

SEO webinar

21 September 2023

Learn how to start your SEO journey the right way with our free webinar. Get practical tips and answers to all your questions in the live Q&A!

All Yoast SEO webinars »