Yoast SEO 13.0: Behind the scenes improvements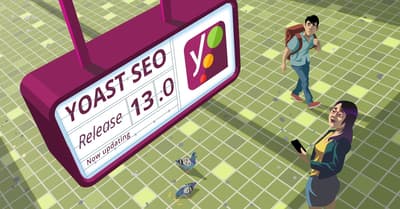 Today, we're releasing Yoast SEO 13.0. This release is one in a series of releases focusing on improving our code and fixing issues — most of them behind the scenes. In addition, we're also updating our Local SEO plugin to version 12.7 and WooCommerce SEO to 12.5. Let's go over a couple of changes in Yoast SEO 13.0, Local SEO 12.7 and WooCommerce SEO 12.5!
Quality assurance
Good quality code leads to fewer bugs and a more stable product. For some time now, we've been steadily rebuilding and reshaping several parts of our plugins to make them more solid and more secure. Juliette Reinders-Folmers is one of the driving forces behind this project. She helps our development teams grow and improve their work. In Yoast SEO 13.0, you can find several of Juliettes advancements, with a lot more to come.
Enhancements in Yoast SEO 13.0
A number of enhancements made it in Yoast SEO 13.0. For one, Yoast SEO now hides the Facebook settings when Open Graph is disabled. This means you no longer see something you've disabled yourself. Also, we've added a success state to the paginated comments alert that now lives in the Health Check center. This means you will also see the paginated comments check when you've set the paginated comments up correctly.
Improvements WooCommerce SEO 12.5
For our WooCommerce SEO plugin, we've improved and extended many parts of the Schema structured data implementation. We've updated the review and offer Schema output, plus we've extended the product output. Specifically, we added a productID to the product output and we've added different gtin (Global Trade Item Number) attributes to products.
Also, you can now set a specific product in WooCommerce SEO as a book. Giving it a valid ISBN number, it sets the Schema output to [ Product, Book ]. This way, the Product can have the attributes of both schema.org/Book and schema.org/Product, and thus it can have an ISBN attribute and a price etc.
Last but not least, we've added a product:condition meta tag to the OpenGraph output. The default condition is new but you can change this to, for instance, used using the new Yoast\WP\Woocommerce\product_condition filter. We've also added a product:retailer_item_id meta tag to the OpenGraph output for Facebook Catalog usage.
Improvements in Local SEO 12.7
Work also continues on our Local SEO WordPress plugin. Today, we launch version 12.7. In this version, we fixes a number of bugs and cleaned up the UI and UX for entering an API key and calculating the location's latitude and longitude. This makes the whole process of determining your location and validating your Maps API a lot clearer. See the screenshot below.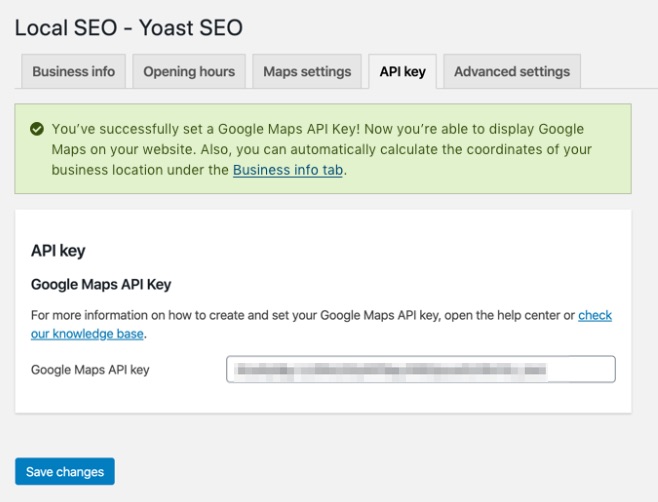 Update now to Yoast SEO 13.0
Yoast SEO 13.0, WooCommerce 12.5 and Local SEO 12.7 aren't huge releases, but they bring welcome improvements behind the scenes. We're continuing our work in improving our processes, our code and our features to keep Yoast SEO the #1 WordPress SEO plugin for years to come.
Coming up next!
Event

December 09, 2023

Team Yoast is at Attending, Organizing, Sponsoring WordCamp Ahmedabad 2023! Click through to see who will be there, what we will do, and more!

See where you can find us next »

SEO webinar

12 December 2023

Learn how to start your SEO journey the right way with our free webinar. Get practical tips and answers to all your questions in the live Q&A!

All Yoast SEO webinars »