Yoast SEO: the #1 WordPress SEO plugin
Join more than 13 million happy Yoast users!
Be first to get new features & tools, before everyone else
Save time and focus on your core business
Get more visitors from Google & social media
Takes away your worries and guides you doing SEO
Includes complimentary access to Yoast SEO academy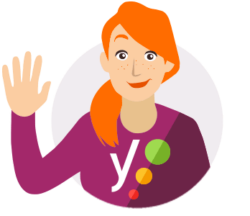 How does the Yoast SEO Premium plugin help you rank higher?
Yoast SEO Premium ensures that your site meets the highest technical SEO standards. It also gives you the tools to optimize your content for SEO and overall readability.
---
What our users say

I am thrilled beyond belief with Yoast's plugins; they have helped me reach number 1, yes that right NUMBER 1 for most search terms I have sought out on Google. Yes, I have to do a lot of work, but I follow the steps outlined, and over time, I'm ranking top on Google. I can't believe it, thank you, Yoast.
Geoff Wilkings – Geoff Wilkings Photography

The free version of Yoast SEO gives you lots of tools to help you do well in the search results. Yoast SEO Premium makes many tasks much easier. Literally this is why I pay for it. I COULD do everything myself, but it's worth not :)
Mika E – Ipstenu
Get started with Yoast SEO
Choose your preferred version and start optimizing right away!
Yoast SEO Free plugin
Everything you need to start ranking in search engines
Automatically take care of all your site's technical SEO
Access to 5 free academy courses
With 13 million users, the most used SEO tool in the world
Yoast SEO Premium plugin
Be first to get new features & tools, before everyone else
Optimize your site for the right keywords for your users
Avoid dead links in your site
Get previews for sharing on socials
Content quality and link suggestions as you write
Now includes FULL access to Yoast SEO academy

Plugin subscription
5 powerful Yoast plugins
All online SEO training courses
Includes a full year of updates and 24/7 support
Save big time with this bundle
Let's have a closer look at Yoast SEO Premium
Find out how Yoast SEO Premium can help you compete and learn about the additional SEO features we add to your site!
Speed up your SEO workflow with generative AI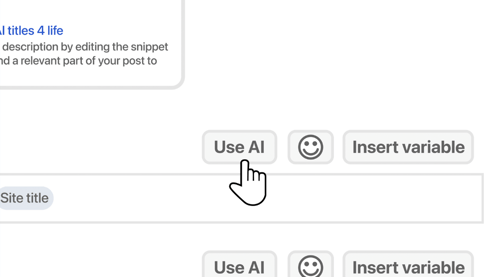 Meet our AI generator, a new Yoast SEO Premium feature that aims to simplify and improve your SEO efforts. This AI tool helps create suitable titles and meta descriptions for your content, making it more appealing to audiences and search engines alike. It's not just about saving you time; it's about ensuring quality and improving your site's visibility. Explore the convenience of generative AI and see how it can make your content stand out in the search results!
Create SEO-friendly content
Get help with optimizing your posts for the desired keyphrases more easily. Yoast SEO Premium can recognize related keyphrases, synonyms of keyphrases, and different word forms of your keyphrases*. This lets you write more naturally and makes it easier to improve your content for audiences and the search engines.
* Available in English, Dutch, German, French, Russian, Italian, Spanish, Swedish, Portuguese, Polish, Arabic, Hebrew, Hungarian, Norwegian, Turkish, Norwegian, Slovak, Czech, Indonesian, Greek, and Japanese.
Save time and spot opportunities with Yoast SEO workouts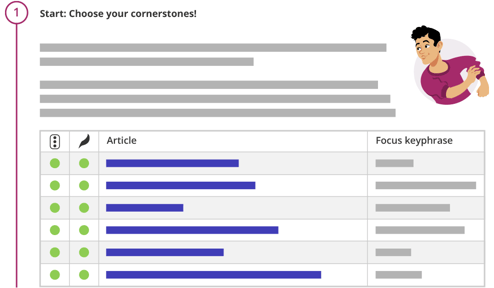 To get a healthy website that ranks well, you need to do SEO regularly. The Yoast SEO workouts guide you through important routine SEO tasks and helps you identify optimization opportunities, such as hard-to-find, unlinked content on your website.
Set up a solid internal linking structure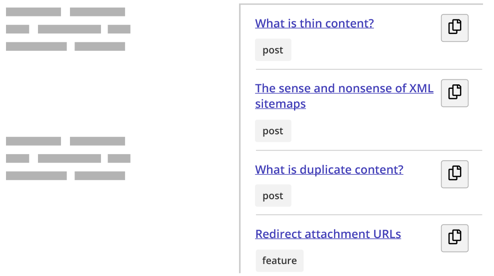 Create a site structure that your visitors and Google understands. With Yoast SEO Premium, you get powerful internal linking tools that tell you what and how to improve, from internal linking suggestions to ready-made blocks.
Prevent your visitors from ending up on dead links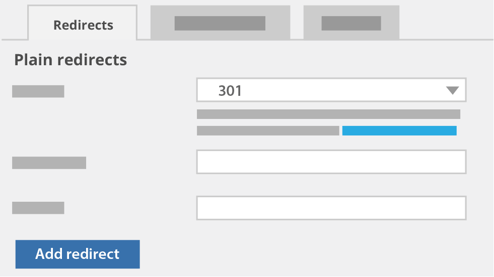 Avoid 404 errors and dead-ends on your site. The redirect manager automatically creates and manages redirects when you move or delete content.
Automatically adds structured data to help Google understand your site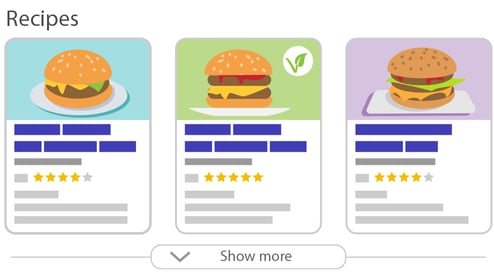 Adding structured data is one of the most effective ways of getting your site noticed by search engines. Yoast SEO automatically adds the right structured data and comes with options for you to enrich your site with extra structured data. Increases your chances to get rich results!
Be confident of visually good posts in the search results and on social media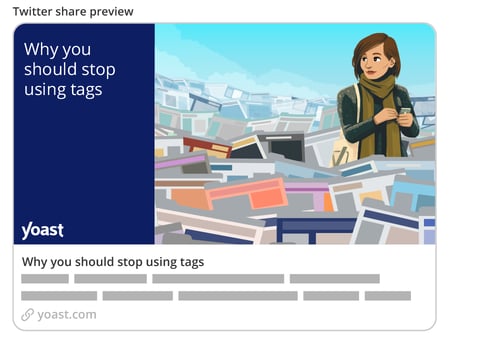 The Google and social previews help you visualize what your post will look like when shared online. This gives you the opportunity to optimize it to its fullest.
Get integrations with powerful platforms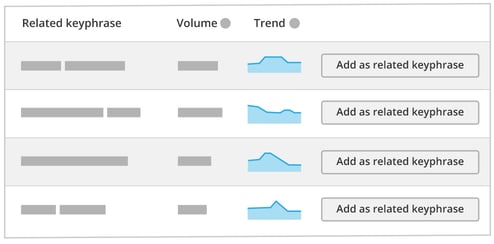 Semrush: Boost the relevance of your content by finding highly relevant keywords.
Wincher: Easily track how your content ranks in Google.
Elementor: Use Yoast SEO right inside the Elementor user interface.
WordProof: Timestamp your privacy page and 'proof' to the world that your content can be trusted.
24/7 Premium support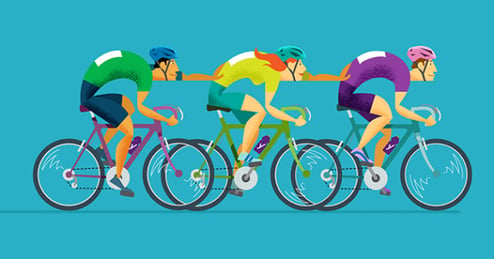 Get 24/7 access to our customer support. Contact us easily at any time to get help, advice or troubleshooting from our expert team. Our team is waiting to get you started or debug your site.
Compare the Free and Premium plugin
While the free version of Yoast SEO gives you a lot of tools to help you do well in the search results, Yoast SEO Premium automates many SEO, making your workload much easier.
How can Yoast SEO help?
Premium
Free
How can I learn more about SEO?
Premium
Get access to all SEO training courses
Free
Get access to the free SEO training courses
Premium
All Premium features are aimed at saving you time. Use the Workouts to start optimizing quickly!
Free
You'll have to put in some extra time and effort
Can I make optimizing my content less frustrating?
Premium
You can use the Premium readability analysis
Free
You can use the readability analysis
The wrong page is ranking for some keywords!
Premium
Use the internal linking features to make sure Google knows which pages are most important!
Free
You'll have to find related pages manually, and link them manually, to create an internal linking structure
I have a lot of broken pages (404s)
Premium
Automatically redirect pages you remove, and easily manage your redirects!
Free
Manually create redirects for every page you remove.
I need more help using Yoast SEO
Premium
Ask your questions to the 24/7 available support team
Free
Find your answers in the help center or the free support forums
Do I have to use the same keyword all the time?
Premium
You can also use plurals or other word forms, synonyms, and related keywords
Free
You can only use 1 keyword and word forms are not supported
How do I keep track of all my pages and posts?
Premium
Get a warning when your most important pages haven't been updated for six months.
Free
Keep track of your pages yourself
I don't know how to add structured data
Premium
We add all your structured data automatically!
Free
We add all your structured data automatically!
Bonus! Yoast SEO Premium comes with full access to all Yoast SEO academy training courses
Covers all SEO topics, from beginner to advanced.
Developed by world-class SEO experts
Find real-life best practices to add to your toolkit
Comprehensive, engaging and easy to follow
Get ready-to-use templates for your SEO strategy
Learn all about the SEO training courses
Frequently asked questions about Yoast SEO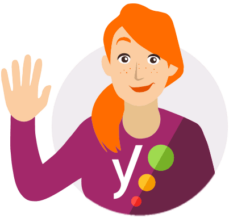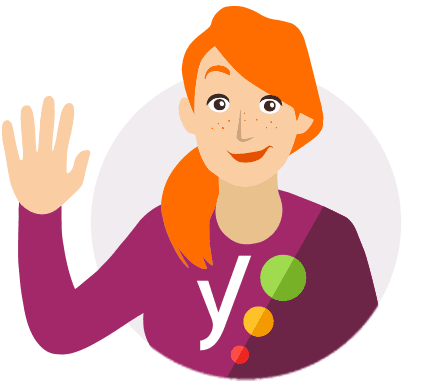 Are you about to get started with Yoast SEO? We can imagine you still have some questions. That's why we've compiled a list of the most frequently asked questions and their answers. If your questions remains unanswered, please feel free to contact support!
What is Yoast SEO? 
Yoast SEO is a WordPress plugin that helps your site perform better in search engines with a variety of features. It takes care of the technical aspects of SEO. That leaves you free to perfect your posts and pages with the help of our SEO and readability analyses. While the free version of Yoast SEO gives you a lot of tools to help you do well in the search results, Yoast SEO Premium automates many SEO, making your workload much easier.
How much experience does Yoast SEO have? 
Yoast SEO has over 10+ years of experience in helping users with their SEO. And with 12M+ active users, it's one of the most popular SEO tools in the world! 
What benefits will I get from using Yoast SEO? 
Having your own site is great, but of course, you would like to have visitors that check out your content. Yoast SEO has many different features that help you set up your site to help search engines like Google understand your website better. We help you optimize your content and pages so people will actually be able to find them when searching for them!  
What other WordPress/SEO plugins do you offer? 
Besides Yoast SEO Free and Yoast SEO Premium we offer some more Yoast SEO plugins: Video SEO, Local SEO, News SEO, and WooCommerce SEO. Find out more about these plugins. 
What does Yoast SEO cost? 
At Yoast we really believe in our motto "SEO for everyone", so you can access all the most essential SEO tools in our free Yoast SEO plugin. But if you really want to give your SEO a boost, upgrade to Yoast SEO Premium — it's got even more amazing SEO features! Yoast SEO Premium costs $99/€99/£99 per year. The prices for our other SEO plugins are $79/€79/£79 per year. It is possible to bundle our WordPress plugins and save money. Click here for all our prices and bundles! 
Is there a free trial for Yoast SEO Premium? 
There is no free trial available. However, please note that we have a 24/7 support team ready to help you with any questions or troubles you might face.
What payment methods are available? 
You can pay with PayPal or by credit card. We've also got country-specific payment methods that will show up in the checkout once you've selected your country.
Can I configure Yoast SEO myself? 
We wrote a configuration guide that takes you by the hand and guides you through all the steps you need to take to configure the Yoast SEO plugin on your site. 
I'm new to SEO, how difficult is Yoast SEO to use? 
Being new is no problem at all! It's a good thing that you're looking into optimizing your site for search engines. We've done everything we can to make Yoast SEO very user-friendly and has many different features that help you with doing your SEO. Moreover, make sure to read our SEO basics blog posts. 
How much time do I need for optimizing my website with Yoast SEO? 
To be honest, it depends. It depends on the number of products, pages, posts, and content you have on your website. The good thing though, everything you do will help your site rank better in the end! 
Do I have access to Yoast SEO academy? 
Once you've bought Yoast SEO Premium, you have access to the Yoast SEO academy! We have developed some of the most awesome courses and quizzes regarding SEO and WordPress, and they are all available to you as a Premium customer. As a free user you get access to just some of the courses. Just login to your MyYoast account and click on "Courses", good luck and have fun! 
Can I get help while using Yoast SEO? 
Yes! As a Premium customer, you're entitled to use our 24/7 email support. You can click here and read how to contact support. Do you use one of our free WordPress plugins, like Yoast SEO for WordPress? Then click here and follow the steps to get the help you need. 
Get started with Yoast SEO
Choose your preferred version and start optimizing right away!
Yoast SEO Free plugin
Everything you need to start ranking in search engines
Automatically take care of all your site's technical SEO
Access to 5 free academy courses

Yoast SEO Premium plugin
Optimize your site for the right keywords for your users
Avoid dead links in your site
Get previews for sharing on socials
Content quality and link suggestions as you write
Now includes FULL access to Yoast SEO academy

Plugin subscription
5 powerful Yoast plugins
All online SEO training courses
Includes a full year of updates and 24/7 support
Save big time with this bundle