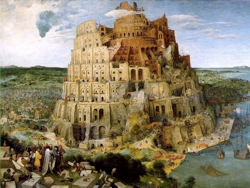 I've been bugged for over 2 years now by people who wanted me to make it possible to translate my plugins into their language. Only a few of my plugins so far have had proper internationalization options, mostly due to me being lazy busy with other stuff. This is now changing, rapidly, though!
Last friday I was telling my buddy Remkus de Vries, known as @DeFries on Twitter, that I was almost done with the internationalization support for my WordPress SEO plugin. He told me that I should be using GlotPress, which is a collaborative, web-based software translation tool maintained by some of the people behind WordPress. I concurred and asked him to set it up for me.
He did and he wrote a post about it: How to use GlotPress for your translations. After a bit of work on my side on getting a registration form going, I tweeted about my GlotPress being there on translate.yoast.com. Within 20 minutes about 10 people had registered and started translating. I was very excited about that and decided to look into it a bit better by the following morning, when 14 people in total had signed up already.
Because I could see this becoming unmanageable quite soon, I decided to create a mailing list for the contributors. As you'll see when you've read Remkus' post I listed above, we use a WordPress install on /register/ to manager the users. This allows me to use Gravity Forms, along with its User Registration add-on, to allow people to register. Because I built it that way, it was a piece of cake to add the Mailchimp add-on and make sure all new translator were connected to the mailing list as well.
Be sure that when you set it up like this too, you make the language people want to translate into a variable in MailChimp too, so later on you can easily segment on that, by emailing just the people who are translating your plugin(s) into Polish, for instance.
The amount of people working on this has surprised me. I've tweeted about it twice and so far, 31 people have signed up and are actively translating into 12 different languages, so far translating 2568 sentences!
Your turn?
Are you using WordPress in your native language? Would you want to contribute some of your time to help translate my plugins into your native language? Then register here, you'll receive instructions from there. If your language isn't listed yet, please allow me some time to enable that language and from then on your good to go, looking forward to seeing my plugins run in more languages then were speaking on the tower of Babel!