Robots meta changes for Google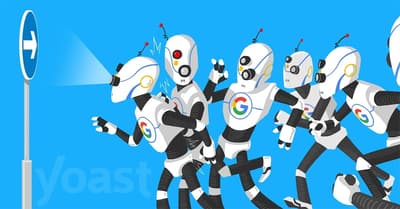 Sometimes Google does announcements about new features and we go "huh, why did they do that?" This week we had one of those. Google introduced a new set of robots meta controls, that allows sites to limit the display of their snippets in the search results. There is a reason for that, but they buried that reason far, far away.
With their newly introduced robots meta controls, you can "say" things like: I don't want you to show more than 200 characters from my site! Or: I don't want you to show images from my site. None of this made sense to us. Why would anyone who truly wants to optimize for Google's search results, do any of that?
A French copyright law
Suddenly, we make a dramatic plot twist: France turns out to have introduced a new copyright law, which is the first implementation of Europe's new copyright law. I am not a lawyer, but as Google explains it in this blog post, it requires for publishers to opt in to a display of their snippets, whereas in the past you had to opt out. Note that that blog post is in French, on their French blog, but there's an English version in the bottom of that post.
It turns out that you can also use these new robots meta features to opt in to all those displays. Basically, use the meta robots to opt in to have your snippet text, videos and images being displayed at all.
Because this French law implements the new European law, chances are that the other implementations of this copyright law across Europe are going to require similar action. This would mean more countries would need to opt in if they don't want to lose their snippets. We don't know that, of course, but of course: better safe than sorry.
A simple change to Yoast SEO
Because this potentially affects so many countries, we've decided to make a change for all Yoast SEO users. Every page will have the following robots meta bit added to its robots meta string if that page was not already set to noindex or nosnippet:
max-snippet:-1, max-image-preview:large, max-video-preview:-1
This makes sure that nobody runs into unexpected surprises and we're ready for implementations of this law around Europe.
I want to change that robots meta value
If you want to change that robots meta value, we have a filter in our code that allows you to programmatically change that. That filter is called wpseo_robots, should you want to play with it.
You are opting in by using Yoast SEO
We realize that this means that we're opting you in to all of these snippet features in Yoast SEO. I think it's fair to say that if you use Yoast SEO to optimize your search results, we can assume that that's what you want. At the same time, you might want somewhat more granular control over these values, if that's true, please let us know in the comments!
The Yoast SEO release containing this change will be 12.2. This will be released next Tuesday, October 1.
Coming up next!
Event

December 09, 2023

Team Yoast is at Attending, Organizing, Sponsoring WordCamp Ahmedabad 2023! Click through to see who will be there, what we will do, and more!

See where you can find us next »

SEO webinar

12 December 2023

Learn how to start your SEO journey the right way with our free webinar. Get practical tips and answers to all your questions in the live Q&A!

All Yoast SEO webinars »