Yoast SEO Tools: File editor
In this article, we'll discuss the File editor tool of Yoast SEO in your WordPress backend. You'll see a video explanation and we'll explain what you can do with the tool.
Video: Yoast SEO Tools – File editor
Would you like to watch this video in your own language? Follow these steps to auto-translate the subtitles.
Finding the File editor tool
You can find the File editor tool by going to your WordPress backend, clicking "Yoast SEO" and then "Tools" in the menu on the left-hand side. On this page, click "File editor".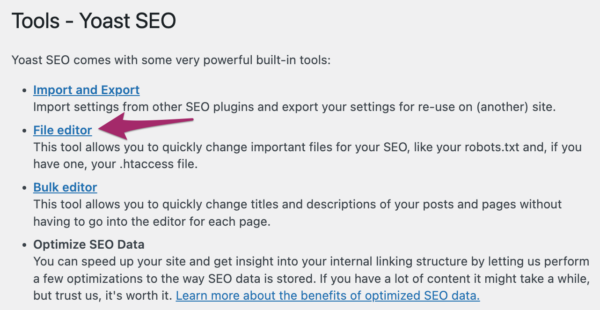 File editor
The file editor can edit two files: the robots.txt file, and if you have one, the .htaccess file. This depends on your server setup. The file editor will only show you the files you can edit. Editing these files is generally not necessary. If you decide to edit one of these files, please make sure you know how the files work and that you know what you're doing.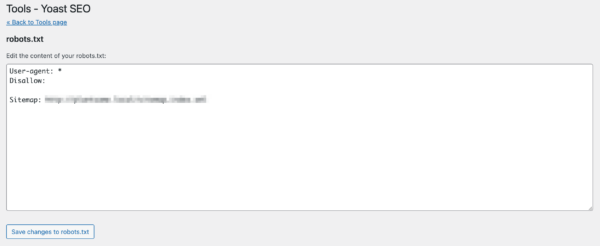 Related articles