Site representation: organization or person?
As of Yoast SEO 20.0, the settings interface inside our plugins has received a major overhaul. Please update to the latest version of Yoast SEO if your plugin does not look like the screenshots you encounter in our Help center.
In the Site representation settings of the Yoast SEO plugin, you can set whether your site is an organization (for instance, a local business) or a person (say, a personal blog). Based on what you decide, you have different additional settings to choose from. This information may be used in Google's Knowledge Graph Card. In this help article, we'll walk you through the settings. If you prefer watching a video, start watching at 3:24.
Good to know: this setting is covered during the First time configuration but can always be adjusted afterward.
Video tutorial: Search Appearance settings – General tab
We've redesigned the Yoast SEO settings interface and are currently updating this video to reflect the changes. In the meantime, check out the guide to navigating our new settings interface. Thank you for your patience, and check back soon for the updated video! 🎉
Organization
After choosing 'Organization,' you will need to fill out the name of the organization and add a logo. You can also enter an alternate organization name for acronyms, or a shorter version of your organization's name.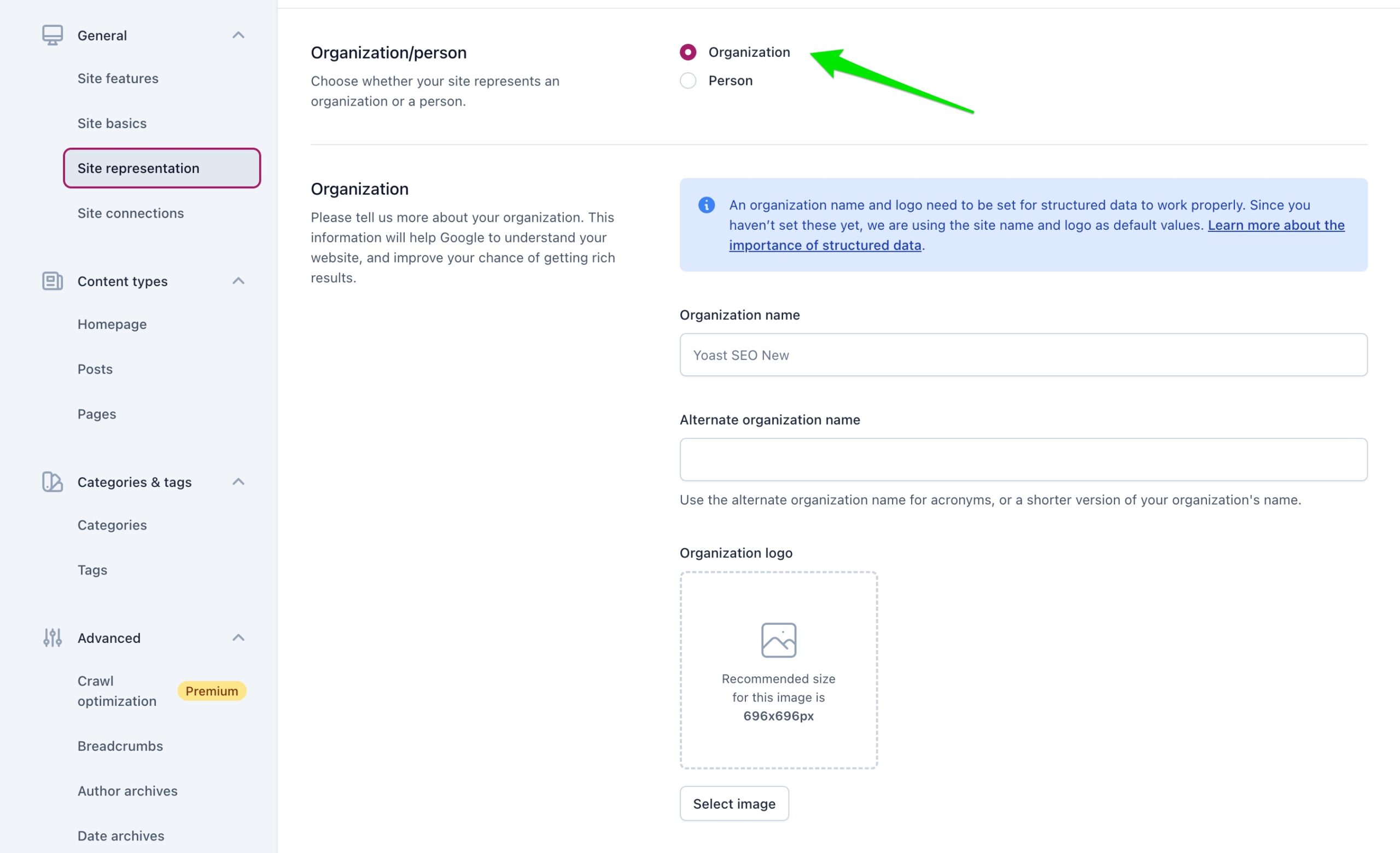 If you scroll down to the 'Other profiles' section, you will find input fields for Facebook and Twitter. Here, you can enter the URLs of your organization's profiles. You can add other profiles as well!

If you have a local business
If you have a local business (even if it's your own business and you have no one else employed), you should choose 'Organization.' Furthermore, if you have the Yoast Local SEO plugin installed, then 'Organization' is the default setting, and this cannot be changed.

Person
'Person' should be chosen if you have, for example, a personal blog or a personal portfolio website for your art.
When doing so, you should select the user that is the 'Person' that the website represents from the available user accounts on your website. Their user profile information will now be used in search results. So, make sure that the information in the user profile in the WordPress settings is up-to-date and correct. The user name that is shown in the dropdown menu and which will be outputted is the 'display name publicly as' name from the user profile.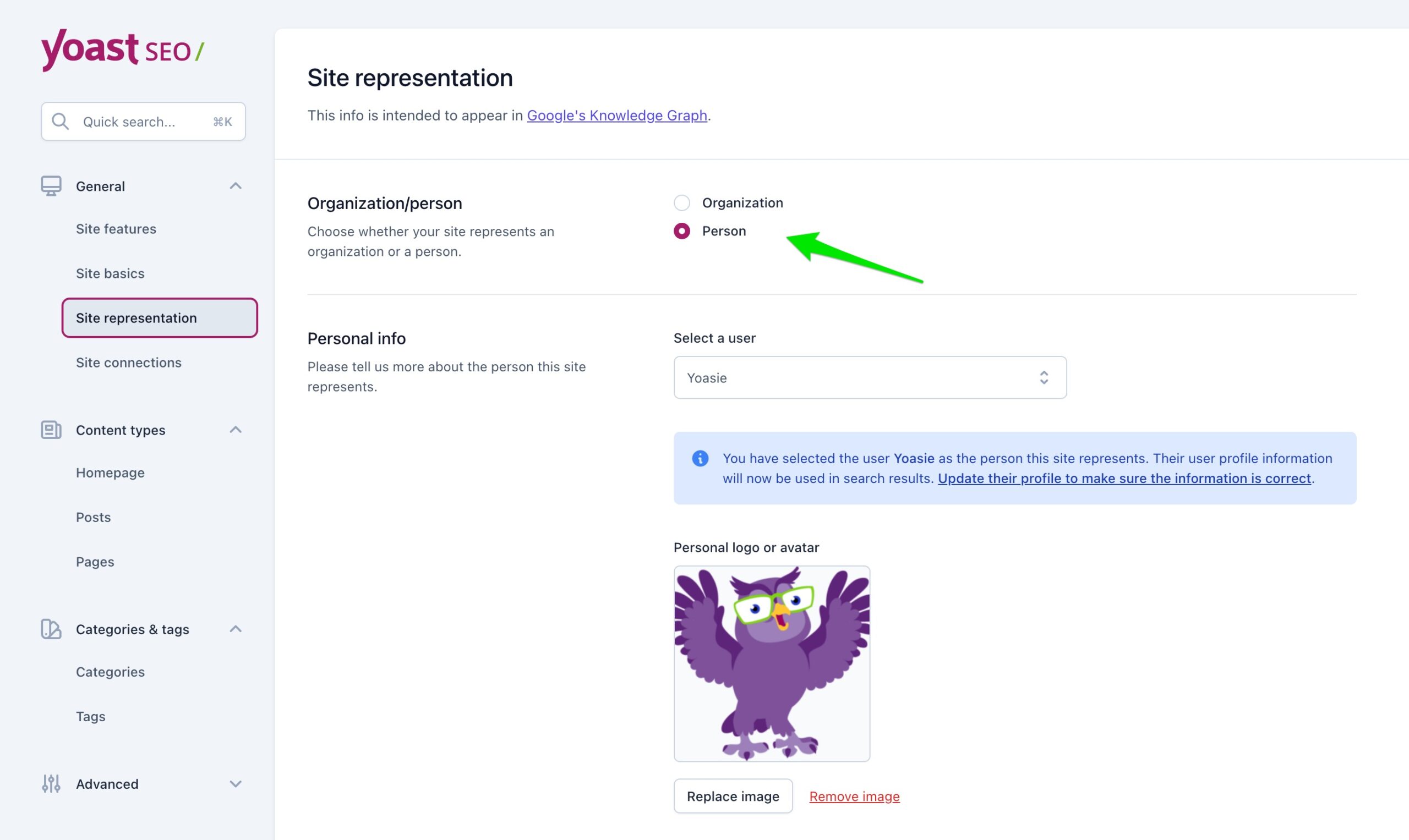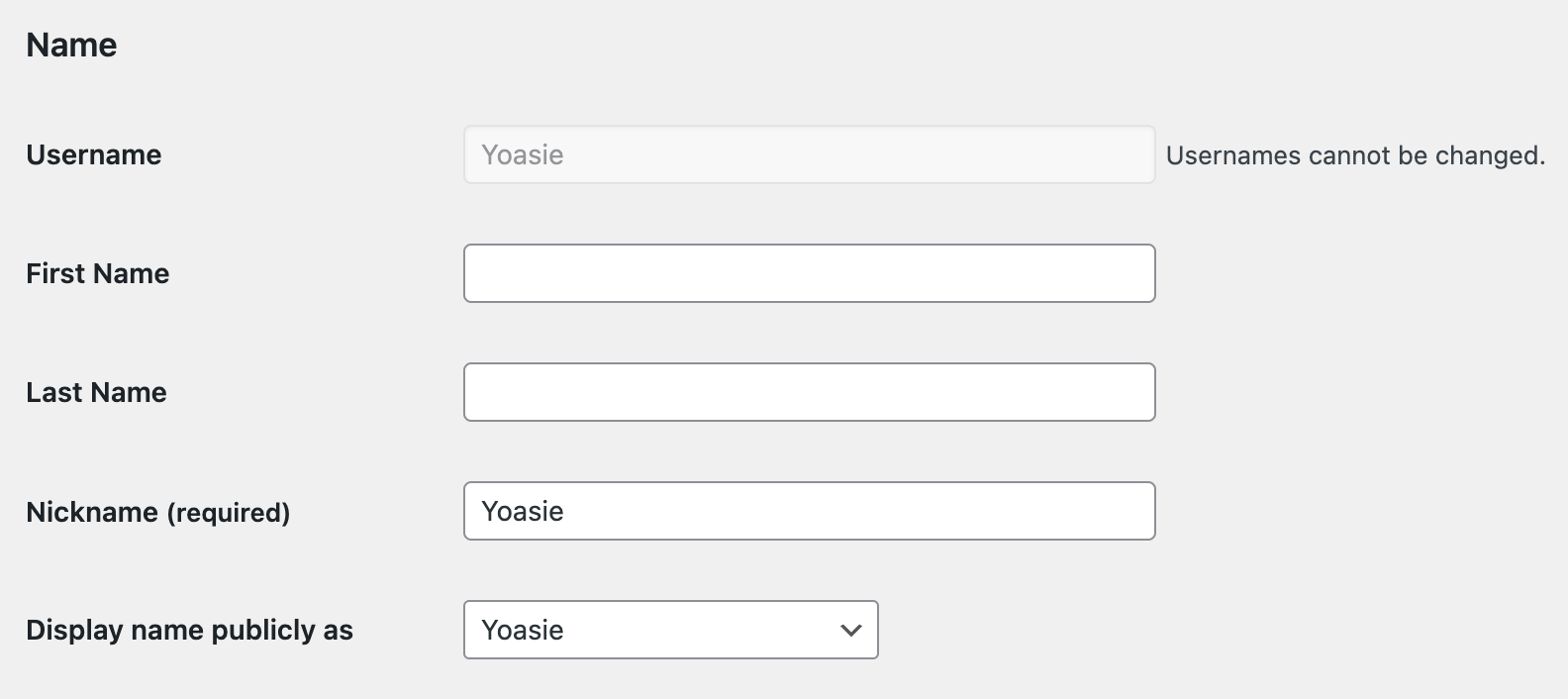 Below the dropdown menu, you can upload a personal logo or avatar. If you scroll further down to the 'Other profiles' section, you will see input fields for several social profiles. The information that is shown here, is taken from the user profile in the WordPress settings. If you make changes to the Yoast SEO settings, the WordPress settings will also change, and vice versa.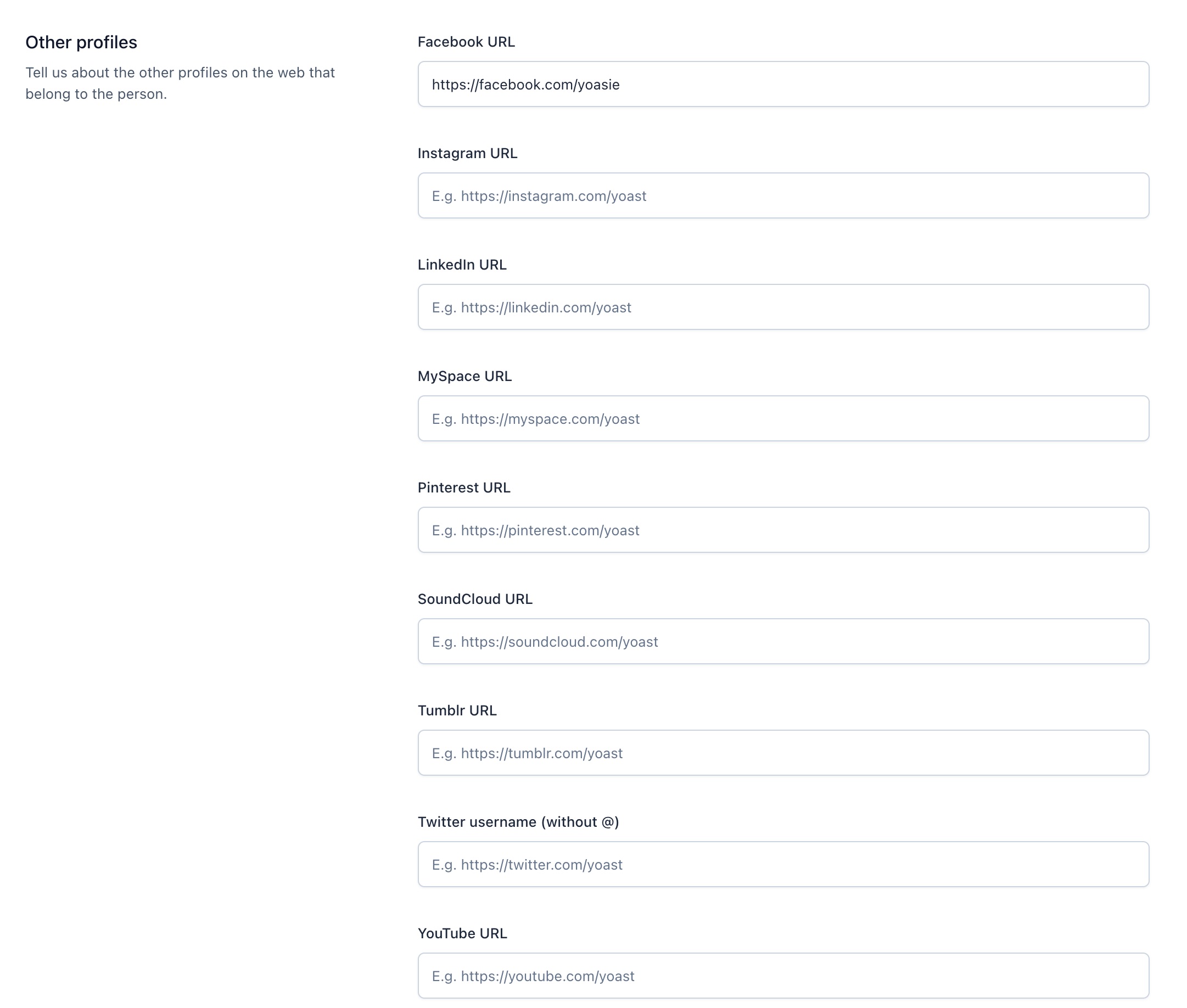 Related articles