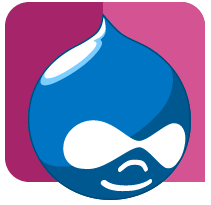 Today we're launching Yoast SEO for Drupal 1.0-beta. Or, in the common Drupal versioning scheme, Yoast SEO for Drupal 7.x-1.0-beta. Meaning, it works for Drupal 7.
First of more platforms
As announced earlier, this is the first time we've moved Yoast SEO to another platform, but it won't be the last. We chose Drupal as a target, not only because we like working with our friends at GoalGorilla, but also because we believe in the platform. Testing this module for a while showed some obvious differences with WordPress, mostly in the UX of the admin, but Drupal 8 shows a lot of potential. So while this module is for Drupal 7, you can be sure that we'll make one for Drupal 8 too!
The Drupal Open Source model
While it has potential in our eyes, Drupal has a need for better business models surrounding the platform. Development is sometimes agonizingly slow, mostly because of a lack of resources. I did a talk at Drupaljam over 2 years ago, that still applies to how we think about the main business model for open source. That talk was in Dutch, but I later did the talk again in English at WordCamp Europe. You can watch that talk (and read more about our of Victory of the Commons) here if you'd like.
Why beta?
While we've tested the module extensively, it's not live on a that many environments yet, so we decided to release it as a beta. We don't expect many problems, but we'll have to see :)
For now, go and try it!