More reasons to apply at Yoast
At Yoast we truly believe that if you take good care of your employees, they will take care of your business. That's why we focus on the following aspects at Yoast.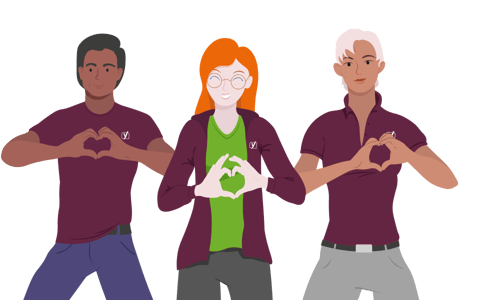 Personal development
Personal development is extremely important to us. By giving our people the room to grow, we grow as a group and as a company. At Yoast you will get the time for that. You will not only receive a generous training budget, but we also share our knowledge internally through conferences, coaching and hackathons.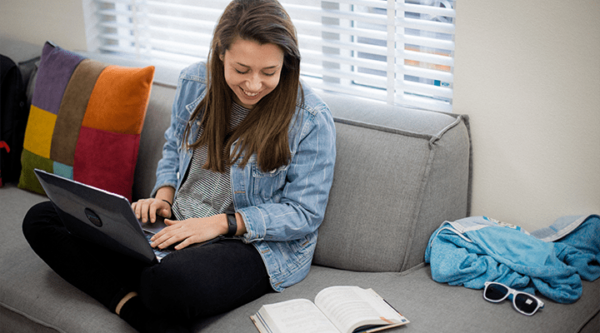 ---
"I have learned a lot at Yoast in a very short time frame. I entered the company as an intern and now, a few years later, I am a senior and team lead of a development team. Yoast carefully takes your ambitions into account and you can always count on getting the tools and space you need for your personal development."
Diede, Team lead platform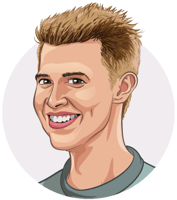 ---
We're better together!
Working at Yoast means having lots of fun at joined activities, such as the annual LEGO building day, the Christmas party, the staff day, know-your-colleague quizzes and more! Now that we have to think of alternative ways to interact, we organize fun online activities, for which we deliver all kinds of goodies to your home! This way we stay in touch, get to know each other better and keep the threshold to call each other through Zoom low!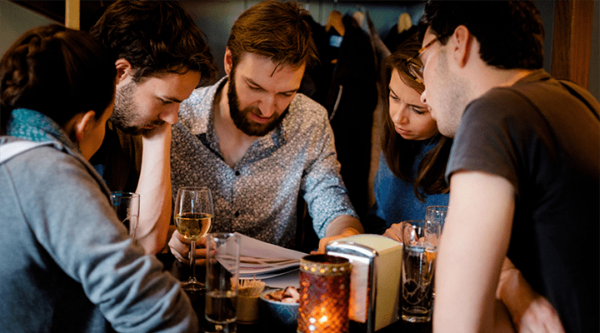 ---
Work-life balance
Of course, like us, you have more to do in life than just work. We believe that it's useful to have flexible working hours and we also offer (paid) parental-, care- and extra-long partner leave, for example. Also, you will get 5 days for volunteering.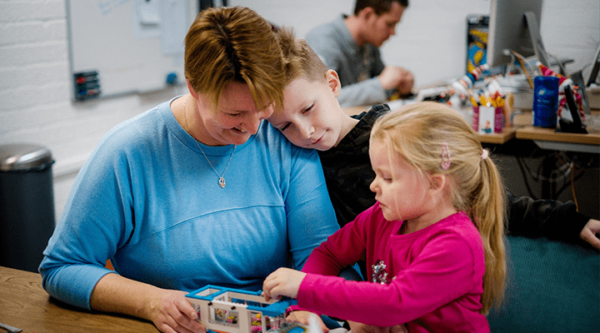 ---
A healthy mind in a healthy body
Let's face it: in our business field we spend too much time on an office chair. To stay in shape not only mentally but also physically, we at Yoast have our own fitness room where you can exercise with the guidance of a personal trainer! You work out during the day, and catch up on that hour some other time. We will take care of the rest. Now, during COVID-19 it is all a bit different of course. We still exercise, but mainly through Zoom!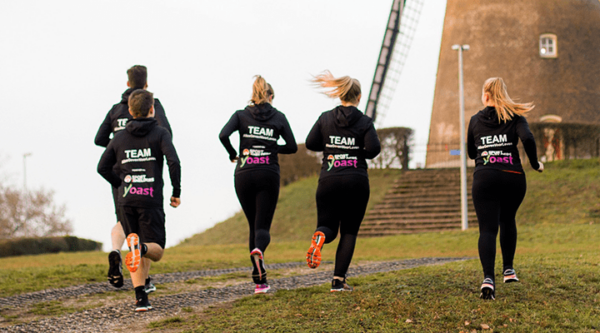 ---
"What I really like about working at Yoast is the appreciation for the work-life balance. Thanks to the partially paid parental leave, you get the chance to spend more time with your child. Having a toddler who is still developing his immune system, it's very convenient that a care leave every now and then isn't a problem!"
Willemien, Manager Content
---
Take care of your inner self
Who wouldn't say food and drinks are important to them? For that reason, we normally provide a delicious lunch, good coffee and healthy and fresh fruit and vegetable trays in the office. Since that's not possible right now, fortunately our fruit and vegetable containers have found a good alternate destination: the Nijmegen Ambulance Service and the Radboud Hospital. Unfortunately, we still have to miss the Friday afternoon drinks, but luckily there's a Zoom alternative!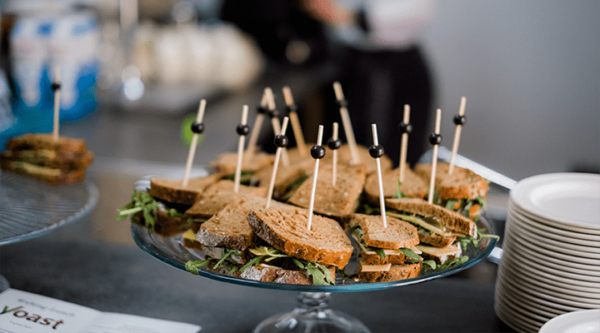 ---
"Yoast gives you the opportunity to find out which position within the company suits you best. Myself, I have grown from Consultant to Management Assistant to Lead of the Community team. I feel seen by Yoast and I'm given every opportunity to continue my development!"
Judith, Community lead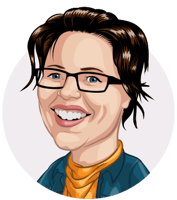 ---
Giving back to the community
Every Yoaster gets 5 days a year off to spend on volunteering. This could either be volunteering at a charity or the local sports club, but if you'd love to help in the Christmas workgroup at your daughter's school, you should definitely use those days for it!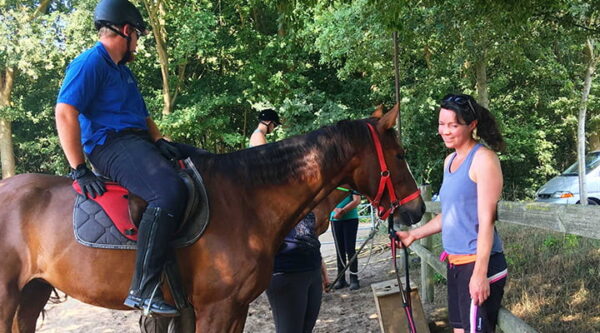 ---
Location? Easily accessible.
Stuck in a traffic jam for hours? We don't like that either. The Yoast Campus is located in the center of Wijchen and within walking distance of an NS train station. Very convenient to easily travel from A to Yoast! And don't worry if you don't live close to Wijchen. With hybrid working it doesn't matter where you live!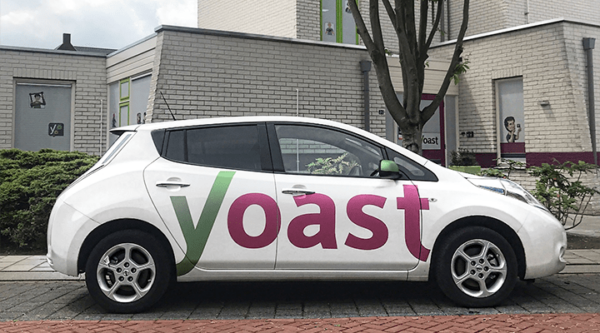 ---
Finances? Arranged.
In addition to all the extras, we understand that your bills need to be paid. That's why you'll receive a fair pay. In addition, we provide an excellent pension scheme, fully covered by Yoast. Which is nice for the future!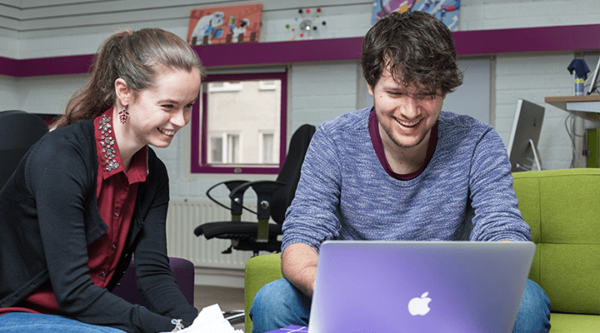 ---
How do we deal with COVID-19?
Due to the Corona situation many things are different than usual. We understand if you're a bit hesitant to apply for a job during this time. That's why we recorded a video about working at Yoast during the pandemic!
Curious to see more? On this page you will find a lot more about working at Yoast during the COVID-19 pandemic. Want to apply for a job at Yoast? We can imagine you might have some questions. In this FAQ section you can read all about the job application process. Not living close to our headquarters in Wijchen? With hybrid working it doesn't matter where you live! Read all about it in the article.
There is a lot more. But let this at least give you an idea. We'll talk about everything else when you visit us!
Convinced? Have you become enthusiastic?