New in Yoast SEO for Shopify: Show rating in the search results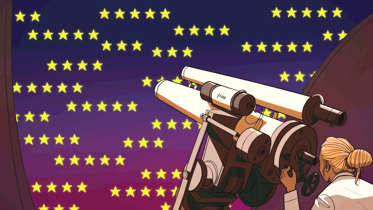 One of the most important aspects of increasing your conversion rate is showing customers that you have high ratings and good reviews. Many online stores know this and, therefore, show ratings and reviews on its product pages. But, potential customers have to land on your site to see these. What if you could show ratings — and thus convince customers — sooner in their customer journey? You can if you use AggregateRating schema to get rich results. Now, Yoast SEO for Shopify integrates with four popular review apps in Shopify (judge.me, loox, ali review & Opinew) to support this structured data. Read on for more!
Why you need good ratings and reviews
First, let's talk about the importance of a high rating & good reviews. It's necessary that a product page has a compelling description to convince visitors to buy your product. But customers don't instantly trust you as a merchant. And why would they? You are selling the "thing", so you'll obviously talk about the positive aspects. And that's why having a positive rating and good reviews is so important, as it increases users' trust.
Make ratings visible in search engines with Yoast SEO for Shopify
There is more than one important place to show ratings and reviews. The most important place is your product pages, of course. Besides that, you can show it on your homepage. On most platforms, you can easily add that yourself. But there is one other important place where'd you want to show your rating: in the search results! Why? Because it makes your product looks more appealing and trustworthy.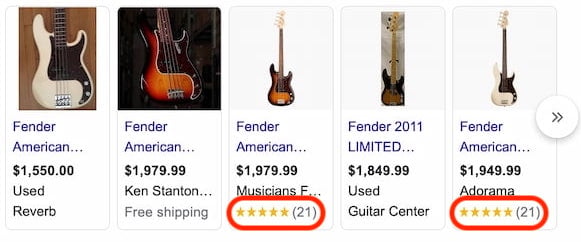 Yoast SEO integrates with popular Shopify review apps
Yoast SEO for Shopify makes it possible to have rich results for your products. Since this week, we integrated with four popular review apps for Shopify. So if you use one of these review apps, you'll now automatically output AggregateRating schema. And you don't even have to do a thing. It'll all go automatically.
These are the Shopify review apps Yoast SEO for Shopify integrates with:
Read more: How to get ratings and reviews for your business »
Want to learn more about getting rich results for your online store?
Join this FREE webinar where our Head of SEO, Jono Alderson & the Loox VP of Marketing, Elad Levy, explain how rich results can help your online store to get the attention it deserves.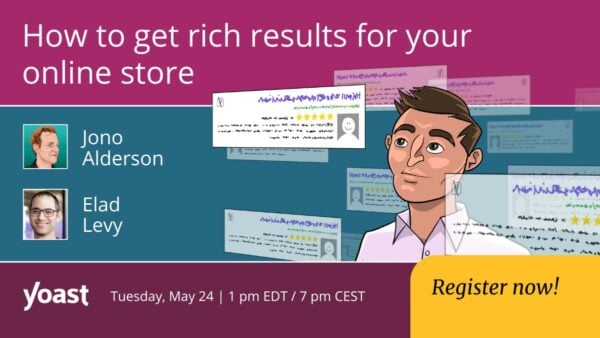 Coming up next!
Event

December 09, 2023

Team Yoast is at Attending, Organizing, Sponsoring WordCamp Ahmedabad 2023! Click through to see who will be there, what we will do, and more!

See where you can find us next »

SEO webinar

12 December 2023

Learn how to start your SEO journey the right way with our free webinar. Get practical tips and answers to all your questions in the live Q&A!

All Yoast SEO webinars »