SEO news webinar – February 2021
---
Topics discussed in this webinar
Google News
4:43 – All core web vitals may need to be met for ranking boost
7:14 – Duplicate content is not a negative ranking factor
9:37 – Call-to-action overlays can hurt your Google rankings
10:50 – A quick way to learn more about your search results
12:15 – Search Console Discover report now includes Chrome data
13:52 – Google can recognize if a site has a good reputation on a specific topic area
15:20 – Google publishes new manual actions aimed at Google News and Discover penalties
16:42 – Google passage ranking is live in the US English results
18:26 – New site association settings in Google Search Console
Want to learn all about SEO? Get the FREE SEO for beginners training! You'll learn the basics of SEO, so you can start optimizing your own website! Check out all our free and premium SEO training subscriptions here.
WordPress News
20:50 – WordPress passes 40% market share of Alexa top 10 million website
22:17 – WordPress 5.7 will make it easier to migrate from HTTP to HTTPS
23:48 – Gutenberg plugin marks 100th release with 10.0
---
Facebook news
25:55 – Facebook restricts the sharing of news in Australia
Other news
28:47 – Shopify Shop Pay expands to Facebook and Instagram
30:53 – Shopify revenue growth slowing in 2021
31:36 – Amazon acquires Selz, a Shopify competitor
33:00 – Moz launching an overhaul to their Domain Authority metric on March 5th
Yoast news
Starring in this webinar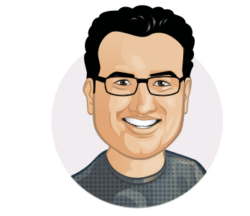 Joost de Valk
Joost is the founder and Chief Product Officer at Yoast. He spends most of his time at Yoast working on Yoast SEO and its add-ons. As Chief Product Officer he makes sure the roadmap for all our products is managed.
---
Jono Alderson
Jono Alderson is a digital strategist, marketing technologist, and full stack developer. He's into technical SEO, emerging technologies, and brand strategy.
---