Yoast SEO news webinar – August 30, 2022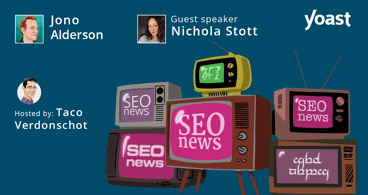 Register now!
Tuesday, 30 August 2022
4 pm CEST / 10 am EDT
Duration: 1 hour
Featuring Jono Alderson & Nichola Stott
Replay will be added after the webinar!
Register now!
Why this webinar?
The world of SEO is constantly evolving, and keeping up with all of these changes can be quite a challenge. Our Head of SEO Jono Alderson will keep you up-to-date on the latest news in our monthly SEO news webinar. He will be joined by our guest speaker Nichola Stott. Besides the monthly updates, they'll talk about SEO strategy, and how to zoom out and make sure that you're optimizing in the right direction and using the right tactics.
Who is this webinar for?
Everyone that is regularly working on their SEO;
If you're looking for advice or have questions about your SEO strategy;
If you want to ask these experts your SEO-related questions in the Q&A.
Details
Tuesday, August 30, 2022;
Start time 4 pm CEST / 10 am EDT;
Duration 1 hour (including Q&A);
Free webinar, but registration is required to attend live.
Jono Alderson
Jono is our Head of SEO. He's a digital strategist, marketing technologist, and full stack developer. He's into technical SEO, emerging technologies, and brand strategy.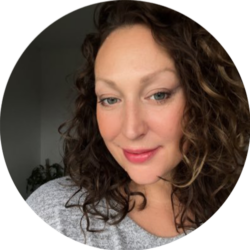 Nichola Stott is the founder and Managing Director of Erudite, the SEO/UX agency. Nichola has a passion for technical SEO and the overlap with good user experience and is a 20 veteran of the search industry. Nichola writes for Search Engine Land and speaks at conferences across the UK on topics around technical SEO, UX and strategy; and manages an ecommerce brand called silkup.com which she founded in 2018.
---
Missed our latest webinar?
Don't worry, you can catch up here!