How to use internal linking to rank higher with the right content
Recap
You might not exactly know what internal linking is, or deem it not that important. But it's actually the first thing most SEO consultants start working on to improve websites. So make sure to rewatch this workshop!

An internal link is any link from one page on your website to another page on your website. Both your users and search engines use these links to find content on your website. By setting up an internal linking strategy, Google understands the relevance and value of pages, and the relationships between them. This makes setting up an internal linking strategy super important for your SEO!
In the workshop, we've explained step-by-step how to set up an internal linking strategy with Yoast SEO:
Cornerstone approach: Determine what your best and most evergreen content is, and compete for more popular search terms.
Keyword cannibalization: Track down blog posts that are very similar to prevent that you're competing with yourself.
Another great way to improve your internal linking is to fix your unlinked aka orphaned content. The orphaned content workout in Yoast SEO Premium helps you clean up this content, so it can shine in the search results!
Get started with this handy handout!
Topics discussed in this workshop
Timestamps indicate when the topic comes up in the recording
0:42 – Workshop agenda
1:50 – Step 1: Goal setting
3:35 – The inbound marketing method
7:59 – Step 2: Target audience
12:12 – How to choose the channel
15:07- Exercises explained
16:21 – Exercise 1: Instagram example
18:10 – Exercise 2: Email example
20:16 – Email best practices
21:55 – Checklist for great emails
22:19 – Subject line
23:35 – Focus
25:44 – Consistency
27:17 – Email marketing tools
30:00 – Social media best practices
31:35 – Checklist for awesome social posts
31:50 – Efficiency
35:10 – Tailoring
37:19 – Authenticity
39:41 – Social media marketing tools
42:03 – Summary
45:36 – Q&A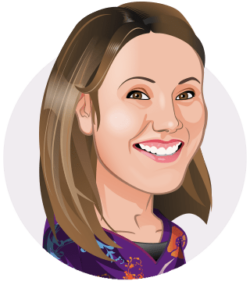 Marieke van de Rakt
Marieke van de Rakt is the CEO of Yoast. Her main focus is on growing the company. She is really passionate about maintaining open and friendly company culture.
Learn more in the Yoast SEO academy
Learn vital SEO skills that you can apply at once with our online training courses!
Coming up next!
Event

September 27 – 28, 2023

Team Yoast is Sponsoring WordPress Accessibility Day 2023, click through to see if we'll be there, who will be there and more!

See where you can find us next »

SEO webinar

21 September 2023

Learn how to start your SEO journey the right way with our free webinar. Get practical tips and answers to all your questions in the live Q&A!

All Yoast SEO webinars »
---