Yoast SEO Configuration Wizard
The configuration wizard will walk you through the common setup questions and automatically setup some of the basic features. We hope this feature makes it a little less overwhelming to open Yoast SEO for the first time.
Log in to your WordPress website.

When you're logged in, you will be in your 'Dashboard'.

Click on 'SEO'.

On the left-hand side, you will see a menu. In that menu, click on 'SEO'.

Click on 'General'.

The 'SEO' settings will expand providing you additional options. Click on 'General'.


Click on the 'Dashboard' tab. 

If you have not used the wizard, click on the 'configuration wizard' link.

If you have previously used the wizard, click on the 'Open the configuration wizard again' link. 
Need more information on how to use the wizard?
If you need more information for each step of Wizard please review this guide: Yoast SEO Configuration Wizard which goes into detail on the different parts of the wizard.
Using the Wizard Manually
In some instances, the Configuration Wizard may not work due to a conflict issue. In these cases, you may need to configure the plugin manually by viewing every settings page. Below are the WordPress and Yoast SEO settings that are used in the configuration wizard.
WordPress Admin > Settings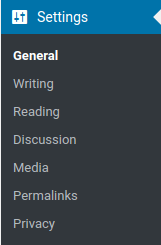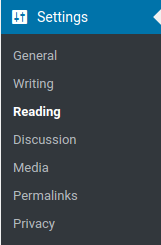 Under 'General', enter in your site's name in the 'Site Title' field.
Under 'Reading', check the 'Discourage search engines from indexing this site' option if your site is under construction. Otherwise, uncheck the option so search engines will crawl your site.
WordPress Admin > SEO > Search Appearance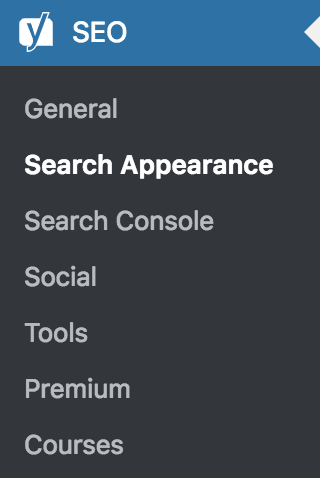 Under 'General', choose a title separator and complete the Knowledge Graph fields.
Under 'Content Types', select the content you wish for Google show or not show in search results.
Under 'Archives', enable the Author Archives if your site has many authors. Otherwise, disable them to prevent duplicate content issues.
WordPress Admin > SEO > Social > Accounts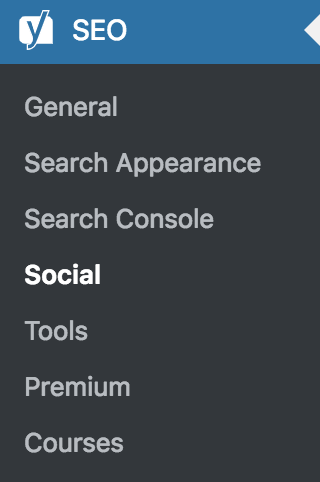 Enter in the URLs for your social media profiles.