How to get your product reviews to show in the search results with the Fera integration in Yoast SEO for Shopify
Do you want your product reviews to be visible in the search results? By pairing Fera with Yoast SEO on your Shopify store, you can effortlessly showcase those glowing reviews, right where potential customers are searching. Dive in to see how you can set this up and amplify your store's online presence.
How does the Fera and Yoast SEO integration work?
When the Yoast and Fera apps are combined, Yoast acts as a bridge. It takes the ratings from Fera's review app and translates them into a format that search engines can read, called structured data. The best part? This process is automatic once both apps are set up.
How to set it up
Log in to your Shopify admin.
Make sure you have the Yoast SEO app installed on your Shopify site.

If Yoast SEO isn't already on your store, go to the Shopify App Store and search for "Yoast SEO". Click "Install" and complete the installation.

Install the Fera app.

Go to the Shopify App Store and search for "Fera Reviews". Click "Install" and follow the on-screen instructions.

Set up the Fera app.

From your Shopify admin panel, open the Fera Reviews dashboard. Find the "Configuration" section. Click on "Apps & Integrations".

Look for the "Yoast integration" option.

Check if Yoast SEO is visible in this list of integrations.


Integration complete!

Fera and Yoast are now working together. Your Fera product ratings will automatically be visible in search engine results, making your store more noticeable.

Verifying if the integration works
So, you've followed the steps above. Now, how can you find out if the Fera and Yoast SEO integration works? There are two ways to find out.
Source code check
View your website's source code by right-clicking on the front end of your site, and then selecting "View Page Source". In the source code, search for "AggregateRating". This section confirms the integration.

Site search check
Use a search engine and type:
site:https://www.yourstore.com/products/product-name
Pick a product with a review. If the integration is successful, the product's rating should be visible in the search results.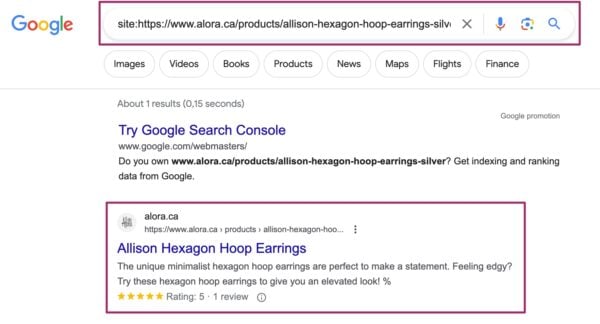 Related articles