Cost per category calculation for Local SEO
When you use WooCommerce together with the Local SEO plugin, you will see an additional WooCommerce settings tab in the Local SEO settings screen.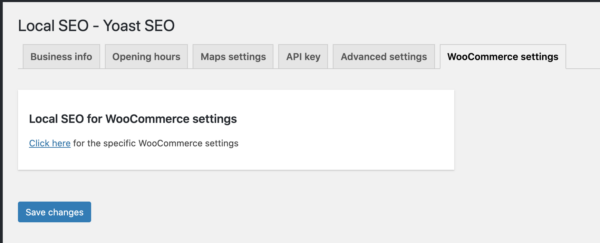 Click on the Click here link to access the specific Local Store Pickup settings. These allow people to pickup their ordered products (WooCommerce) at the Locations, setup by the Local SEO plugin.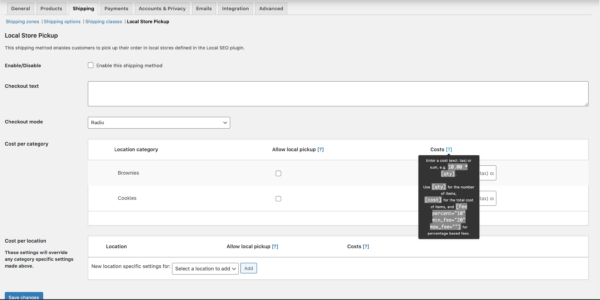 On this settings page the Locations can be setup, together with the pricing for every pickup location (or locations per category).
Just as with the default WooCommerce shipping pricing input fields, some shortcodes are allowed to calculate the prices. We apply the same calculations as WooCommerce.
For example, this is how some calculations are made, according to the Woo docs:
10 + ( 2 * [qty] ) – A base shipping cost of $10 plus $2 for each item in the cart.
20 + [fee percent="10" min_fee="4"] – A base shipping cost of $20 plus 10%
For more information, see the WooCommerce docs.
Want to learn all about local SEO? For free?! In our Local SEO training, you'll learn how to optimize the website of your local business for search engines. So you'll start ranking in your area! Check out our Local SEO training.
Related articles
Shops & restaurants: easy curbside pickup with WooCommerce and Local SEO
How to install Local SEO for WordPress
Configuration guide for Local SEO for WordPress

Related articles