Configuration wizard
An easy, step-by-step process to configure your site and give yourself a strong SEO foundation
Available in Yoast SEO Free and Yoast SEO Premium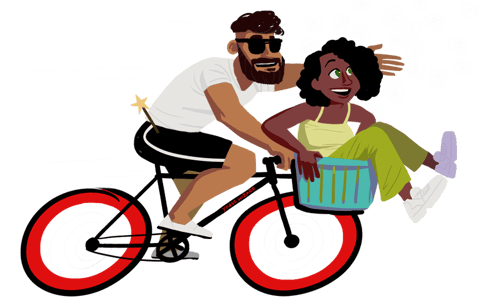 What is the configuration wizard?
The Yoast SEO configuration wizard is a tool that can help you kickstart your website's SEO in the right way. We cover some essential settings, so you can focus your energy on creating an excellent user-friendly website with fantastic content.
Easily configure the Yoast SEO plugin!
Start working on your site's SEO the right way
Control how your site title appears in search results
Decide what you show in search engines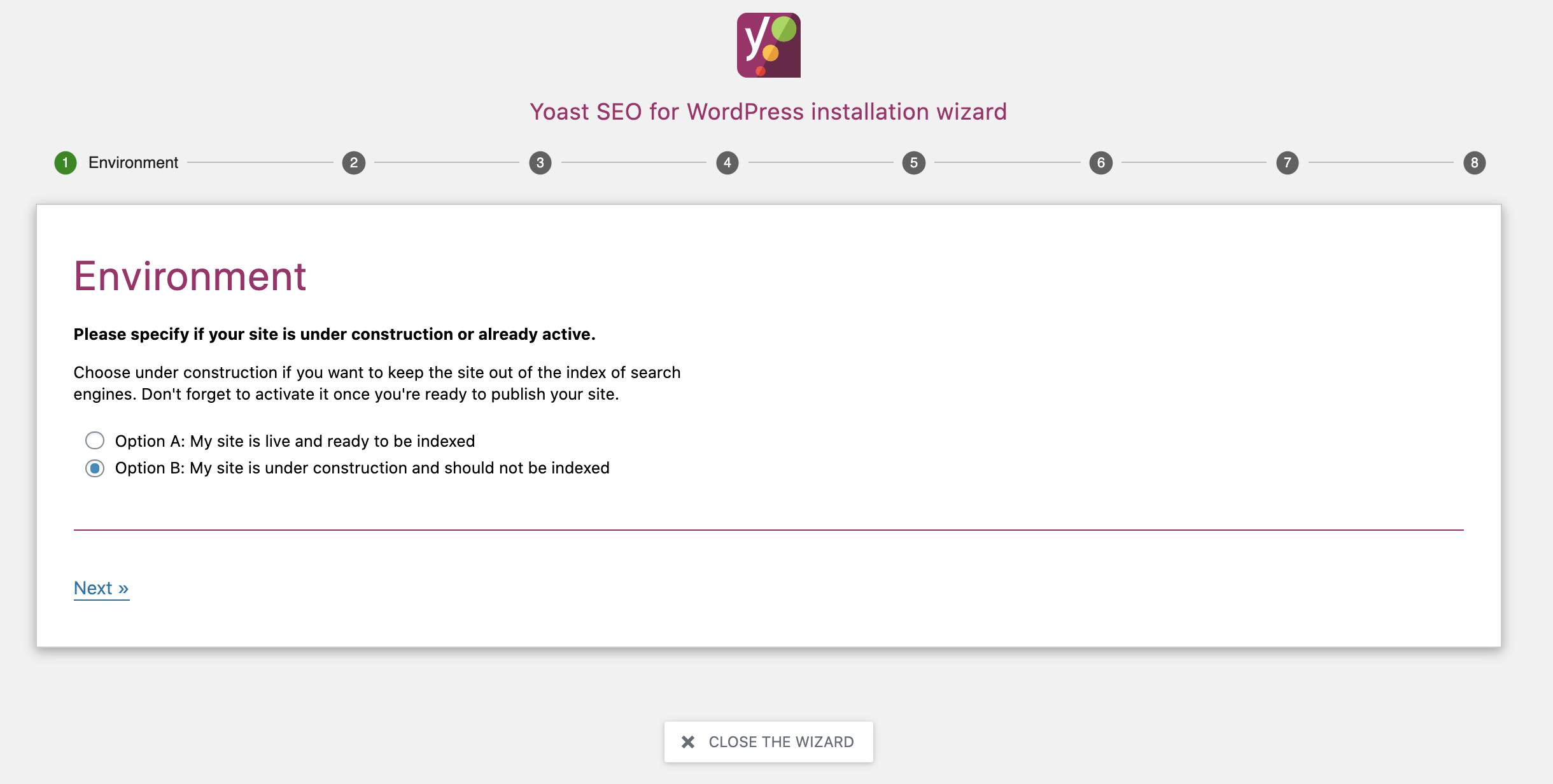 Why do I need to use the configuration wizard?
There's a lot that goes into making a website. Especially at the start, there are so many settings to configure and things to figure out. If you are overwhelmed, you are not alone. Even if you already have a website for a while, it's hard to keep track of every single setting.
That is why we made the Yoast SEO configuration wizard. When you install the plugin, we guide you through several steps that should give your website a solid SEO foundation. The wizard stays available after you've completed the first configuration, and you can always make changes to it.
Unlock more powerful features in Yoast SEO Premium
Get Yoast SEO Premium and unlock more powerful features like the redirects manager, internal linking, word-forms recognition and gain unlimited access to the Yoast SEO academy courses!
Control what you show in search results
From the get-go, we let you control what search engines show in their search results. Are you still working on your site, and you don't want it to get indexed? No problem, we got you. We also give you a more focused control and let you decide whether you want your post and pages to get indexed.
We also want to make sure you avoid duplicate content that can hurt your rankings. So, we ask you to tell us if your site has one or multiple authors. In that way, we can set the right indexing settings for your author pages.
Make your site stand out with the correct meta data
Some websites represent organizations, and others are personal websites. Which one is yours? If you let us know and fill in some information, we can produce the correct metadata for your site. How does that help you? Well, if you have a well-maintained website that people love, and you have the right metadata, Google might award you with a Knowledge Panel. It's an excellent way to make your result pop up and get you traffic.
Make your brand stand out in search results
What is the first thing that catches your eye in the search results? It's the page title, right? A standard title in a search result is composed of the title of the post or page, a separator, and the site name.
In Yoast SEO, you can choose the site name and the separator that shows in the search results. This is an important part of your branding, and you should have a say on what it looks like. Otherwise, search engines may decide it for you, and the result may not match your needs.
Stay on top of the latest SEO developments
SEO is always developing and changing. As a website owner, you need to watch and adapt to those developments. One way to do that is to sign up for our newsletter or follow our courses. You can do that in the wizard as well!
How does it work?
The wizard is designed to guide you every step of the way. And that is true both for those who are just getting started with Yoast SEO, and those who are already seasoned users. We explain all the steps in the Configuration wizard in the video below!
---
Let Yoast SEO help you win the search rankings
Discover all the features of the Yoast SEO for WordPress plugin.